Jaipur's favourite jogging park set to open after four long months
February 15, 2020
After a four month long hiatus, one of Jaipur's most famous and common jogging park, Smriti Van is finally reopening for the public. Aimed to be recluse for morning walkers and joggers, the park is certainly a great place to start your day. Now that it will be reopening, Jaipurites can experience nature right here in the city.
The park was closed for the past several months due to a leopard being at large in a nearby forest. It seems that the wild cat has been contained, however, there is no confirmation on this.
What's the update?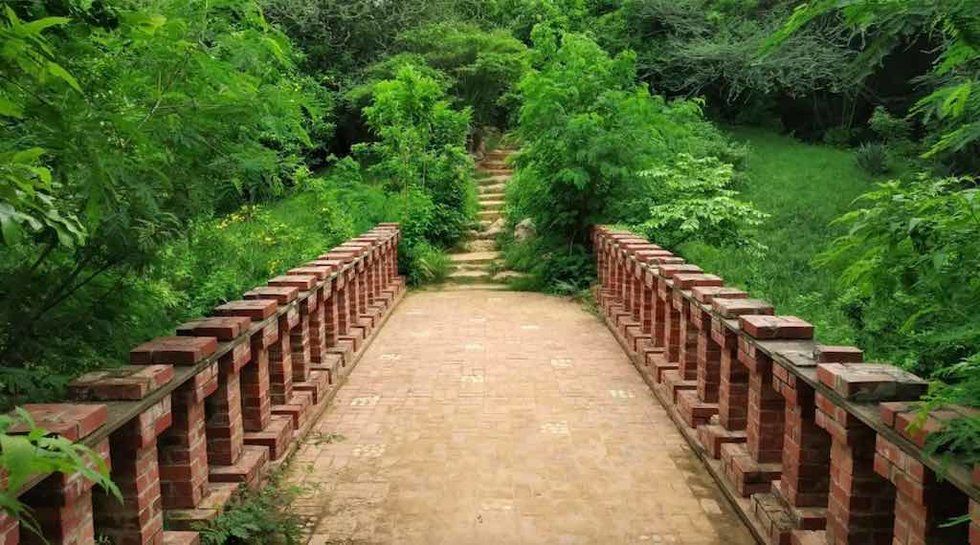 www.jaipurlove.com
Smriti Van can be accessed by those of you who are willing to sign an undertaking and get a proper entry ID. The entire procedure will be charged for and you'll have to shell out ₹55 for just one of these. This can be alluded to the fact that the leopard still roams free.

Essentially, signing up for this is mandatory, meaning that those of you who do go in know the risks involved. To keep a tab on the comings and goings of people, the forms and ID cards should help. Apart from that, there are also strict timing restrictions. Visitors can only be present in Smriti Van park from 7:30 AM to 9:00 AM, which should be enough for a walk or a jog.
With the leopard on the loose, the authorities have taken a few precautionary measures- registration and ID being one of them. They have installed signages, route markers and have made a designated track, which should be enough to keep you out of harm's way. The signages and markers should help you navigate your way through the park in case you're lost.
Knock Knock
So, as it turns out, the park is going to be open for you folks, but just during the mornings. If you're looking to start your day face to face with a leopard, you know where to be.
Like most other places in India, Jaipur's traffic happens to be a huge mess. The traffic condition is often abysmal and there seems to be no respite from it, despite several efforts. In the works is a rather minor but hugely impactful project. In Jaipur, to ease out the traffic 9 road circles will undergo a design change.
The Jaipur Development Authority (JDA) has undertaken this task following a series of suggestions regarding the aforementioned issue. The goal is to make these traffic circles accident free and easy to navigate. The design overhaul of these chaurahas will certainly bring about a change in the movement of traffic in Jaipur.
What's the update?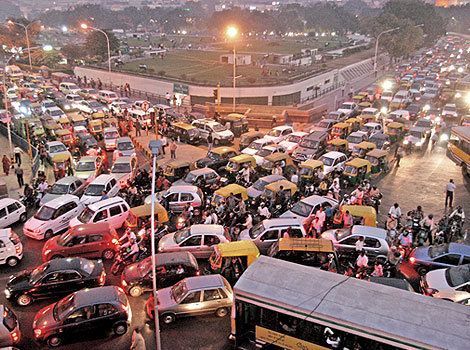 assets.rebelmouse.io
9 of the most congested traffic circles in Jaipur will be altered as part of a project by the JDA. Namely, these are the traffic circles at JDA Circle Square, OTS Circle Square, Rambagh Square, Collectorate Circle, Jawahar Circle, Riddhi-Siddhi Junction, Mansarovar Metro Station, B-2 Bypass, New Sanganer Road Junction.

Currently, these are among the most packed and accident prone circles in the city. This point was reiterated by a survey that the JDA conducted, which proved to have similar results. As part of the design change, adjoining and approach roads will now have zebra crossing marks, while the circle itself will based on an island design complete with medians and a pole.
Implementing these design changes and alterations is expected to take about 6 months, during which time these busy routes will have to be bypassed. To cater for this, there will be bypass roads that daily commuters can use. Additionally, the budget for implementing the project is said to be around ₹1.5 crores. In the future, there are also plans to construct flyovers in the area, if this move has a minimal impact.
Knock Knock
Over the past few months, the traffic condition in Jaipur has been constantly declining. This is a move that should most likely have a positive impact and bring about a much needed change.
Subscribe to our newsletter
Nature lovers in Jaipur will soon have something great to look forward to. In a new and eco-friendly initiative, the authorities are coming up with a new 'City Park' that will dethrone the Pink City's Central Park as the biggest nature hub in the city.
Sawai Man Singh Hospital in Jaipur is perhaps one of the largest government run hospitals in the city. The hospital offers state of the art facilities to patients and has often been touted as one of the best medicine centers in the Pink City. Now, the SMS Hospital is set to get a new wing which happens to be the first organ transplant hub of Jaipur.
Road safety is one thing that people of this country seem to blatantly ignore. No matter where you go, you will always find people driving without seatbelts, riding without helmets or paying zero heed to traffic signals. All in all the state of road safety and attention towards traffic rules in this country is abysmal.
Jaipur is no different, people in the city choose to flout traffic rules left, right and centre and to curb this, the state government has introduced changes in the existing traffic rules. Along with this, the authorities will also be giving away free helmets to those who buy a motor-bike in the city.
What's the update?
In a bid to decrease traffic rule violation and as an added safety measure, the Rajasthan government will be giving away free helmets to anyone who purchases a bike after March.
Starting April, if you're buying a bike in Jaipur, you won't need to buy a helmet. The authorities will be giving away free helmets to anyone who purchases a bike in efforts to spread awareness about the dangers of riding without a helmet.
With an aim to bring a crackdown to traffic rule flouting in Jaipur, as well as the entire state of Rajasthan, civic authorities will also be levying hefty fines on those found riding bike without helmets. The revised fine has been set at ₹1,000 for anyone who is found riding with a helmet and it would be implemented after February 13th.
This comes as a measure to ensure that the residents of Jaipur follow traffic rules more ardently. Currently the fine of riding a two-wheeler without helmets is ₹100, which is set to increase ten-folds come February 13th.
Knock Knock
If you're in Jaipur and are looking to buy a bike, maybe wait till April and get a free helmet along with it, because if you're found without it, here'll be a huge fine to pay. Wear a helmet, stay safe!
Whenever we talk on the terms of heritage, royalty and culture, our Pink City is bound to come up in the conversation soon rather than later. Since time immemorial, Jaipur has been hailed as of one of the most popular tourist destinations in the northern belt of India and truly, no other city can match up to the regality which this city contains in itself.
Many of us like to keep our fingers in a lot of different pies. If you happen to be one of those people and have an innate attraction towards mystery, we've got something for you. What we're talking about is a special mentalism show by the magician Suhani Shah.
Dealing with realms beyond the normal human's understanding, mentalism is a technique that requires skill and precision. With that, Suhani Shah is here to blow your minds away, so be sure not to miss it. This February, you can catch her live in action right here in Jaipur.
What's happening?
Those of you in Jaipur who are impressed by magic have something great to look forward to. Mentalism Special is one of those rare shows that are really out to get you. What's neat is that here, Shah has incorporated a bit of comedy as well, which makes her show totally unpredictable.
In one moment, she'll have you oohing and aahing, while in the next, she'll get your laughs out. A talented magician, Shah is one artist who really pushes the limits with what she does. For the unacquainted, mentalism is a technique in magic. When done right, the performing magician appears to possess incredible mental powers. Certainly this is something you guys would not like to miss. With loads of twists and turns throughout her performance, she's going to keep you glued to your seat.
About Suhani Shah
With wonderful skills in sleight of hand, mind reading, situational comedy and audience participation, she brings audiences to their feet. Her stylish, sophisticated and charismatic persona contains a generous dose of wit, intelligence and humour.
Knock Knock
Jaipur is often a hotbed for many incredible artists. Of late, this is one of the most wicked events that we've come across. If you're looking to be blown away by magic with a dash of humour, then this is a show for you.
When: 21 February, 2020
Where: Aisle Clarks Stage, Clarks Amer, Jaipur
Book your tickets here.