Jaipur's walled city is undoubtedly one of the most loved and visited sites in the country. The entire place has an ethos of its own, as people and civilisations have thrived here from primitive times to the day itself. Now, in an effort to preserve the vibrant past of Jaipur's walled city, the locality will become a no construction zone.
---
Essentially, no new structures will be build in the area to keep the heritage and the stories of the walled city intact. While regular overhauls and maintenance checks will continue, the authorities are planning on cutting off all other construction activities within the walled part of Jaipur.
What's the update?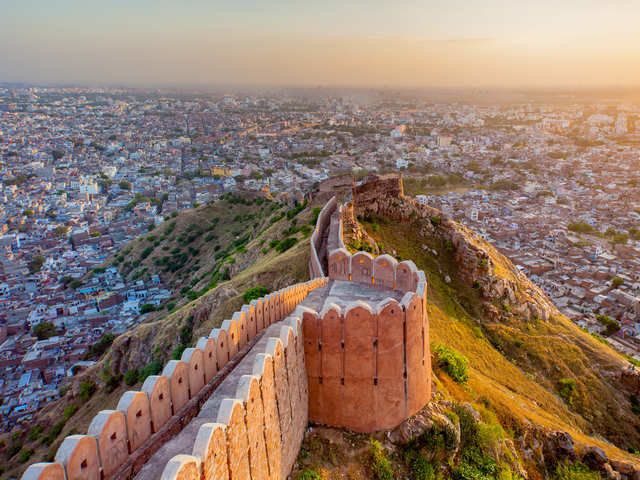 img.etimg.com
This development comes as a part of the Rajasthan Municipalities Act 2009, which is currently being amended. Another reason for the same is the fact that the UNESCO has declared the walled city a heritage spot, which is why it is all the more important to preserve its history.

As part of the amended act, the state government can declare any area as a no-construction zone. This will be especially beneficial for more places which are heritage spots all around town. Apart from just becoming an all new no construction zone, the amendment also includes a few other things such as parking and using loudspeakers, which will make the defaulter liable to a penalty.
At any rate, this move is a sure step towards better preserving the history of Jaipur. The age old monuments tend to take a backseat and suffer due to all the construction going on all over the city. With the help of this move, the construction activities can be streamlined to some extent.
Knock Knock
Jaipur's walled city is one of the most impressive tourist spots in the Pink City. The no-construction policy will ensure that the essence of the place is kept intact, in these times when everything else seems to be moving ahead so quickly.