The World Heritage Sites of Parkote & New Jaipur will get new development under the commission of Rajasthan Housing Board.
Two prominent areas in Jaipur are all set to undergo beautification and modification. Listed under the programme of World Heritage Site, Pink City's Parkote and New Jaipur will receive a litter of new parks and chowpatis, (food lanes) to boost tourist activity here. The new developments are falling under the authority of the Rajasthan Housing Board and are being prepared on the directives of the state government, read reports.
---
Jaipur to become a wonder of parks and chowpatis, soon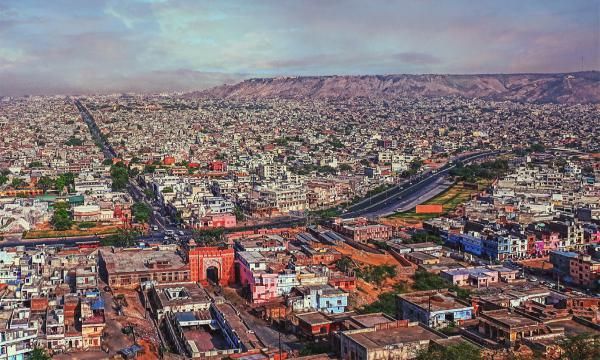 www.india-tours.com
Jaipur has always been a hub of tourist activity owing to its magnificent palaces and a splendid share of monumental beauty. However, adding to that list, the city will develop new parks and chapatis to allure the tourist footfall with a contemporary charm, besides the glory of the past. The World Heritage Sites of Parkote and New Jaipur will now be developed under a new beautification module that will attract travellers from all around the globe.

In a recent inspection by the Housing Commissioner, several areas in Jaipur were examined for modification. These included the City Park at Mansarovar, where he instructed to keep the plants about 10-15 feet tall, Jaipur Chowpatty Mansarovar and Pratap Nagar, also fell under the scope of scrutiny, read reports.
Here the Housing Commissioner also directed to complete the construction work of Jaipur chowpatis and deploy food shops here, soon. While similar developments will spring up in Pratap Nagar as well, the Commissioner instructed concerned authorities to ramp up the speed of project completion here.