Coronavirus Lucknow Update: City's first Covid-19 patient tests negative
March 21, 2020
The capital of Uttar Pradesh has been in a cloud of doubt and panic as the number of coronavirus positive patients in the city has increased from 3 to 8 over the last 24 hours. Bollywood singer Kanika Kapoor tested positive for coronavirus on Friday and since then 4 fresh cases of coronavirus have taken the total number of positive cases in Lucknow to 8.
---
However as a ray of hope, doctors of the King George Medical University (KGMU) in Lucknow have been successful in curing their first Covid-19 positive patient.
What's the updated?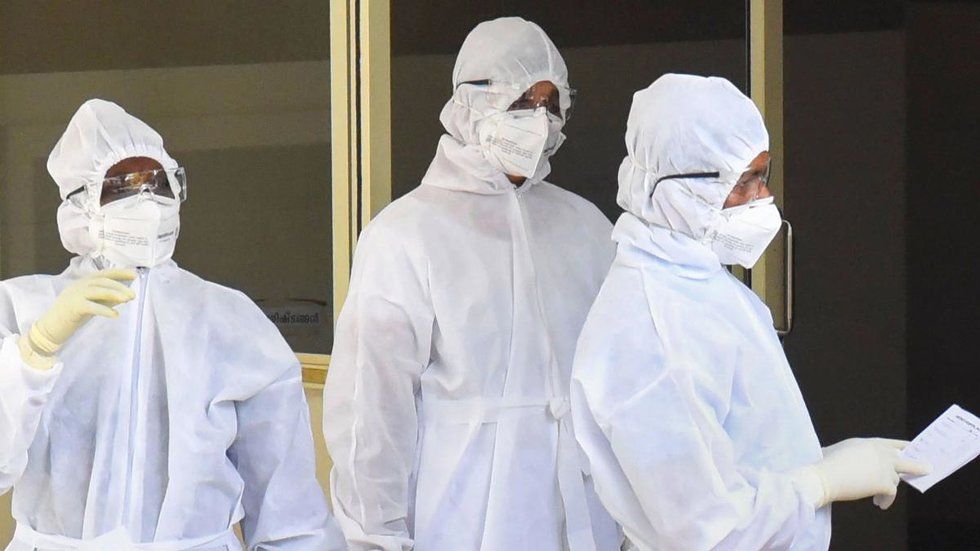 The first coronavirus positive patient reported in Lucknow, a NRI Canadian woman has been successfully cured of the coronavirus disease. A dedicated team of doctors in the city have been able to cure the aforementioned woman who was the first patient to be reported in the city.

She and her relative were the first two positive cases in Lucknow, after which a junior resident doctor who had been treating the woman was tested to be coronavirus positive. This took the number of cases in the city to 3. While on Friday, fresh patients had been reported.
Though, the first patient has been tested negative for the coronavirus once and will be released once the second test comes back negative as well.
Allahabad High Court suspends all operations in Lucknow Bench
Allahabad High Court has decided to suspend all operations for three days, i.e. from 22nd March to 25th of March. Earlier the judicial body had decided to remain closed till 21st of March.
Hazratganj & Janpath Market Shut & Sanitised
After shutting all markets in trans Gomti areas on Friday, city administration on Saturday morning announced to close all shops in Hazratganj and Janpath markets as well. Lucknow DM inspected the sanitisation process in Janpath market and also gave instructions to the officials.
Lucknow gets ready for Janta Curfew on Sunday
The Uttar Pradesh State Road Transport Corporation (UPSRTC) has decided to stop all bus operations on Sunday from 6 am to 10 pm. UPSRTC MD Raj Shekhar said that the step has been taken keeping in mind larger public interest and health concerns.
District Magistrate also announced to shut all liquor stores (Model shops, Beer shops etc) in Lucknow on Sunday.
Educational institutes, multiplexes, cinema halls, restaurants, clubs, discos and swimming pools have already been shutdown by the administration. The officials have also urged people to stay back home and advised religious leaders to ensure people don't crowd at places of worship.
FIR registered against Kanika Kapoor
Earlier on Friday, FIR was registered against Lucknow based singer Kanika Kapoor for allegedly spreading Covid-19 in the community.
Watch this space for the latest news in Lucknow.
Amid concerns of the peaking numbers of COVID-19 cases in the state, the Uttar Pradesh government has decided to seal hotspots in 15 major districts, including 12 hotspots in Lucknow.
This decision was undertaken at a meeting in Lucknow on Wednesday. The authorities have also given a verdict pertaining to the complete sealing of 12 major areas in Lucknow till15th of April.
Here are the hotspots in Lucknow which will be sealed for the next few days-
There's an ol' but true saying which states, "you are what you eat" and your food preferences sometimes can even make or break a relationship! Your food choices are often personal and they actually talk a lot about you as a person. Take someone on a date and you'll know a lot about them, just by the things they order or get customized to their liking.
So here we have listed items that 12 zodiac signs love to eat or drink as per the 'Lucknowi Food Bible' and read further to find out more on this!
The Coronavirus pandemic has dug its nails deep into our psyche and has completely overturned everyday life for us. With all of us stuck at home and all of our favourite kitchens and restaurants shut down, the foodie in us is waiting for the lockdown to get over with bated breath.
Lucknow is a goldmine for foodies and has a number of places in its kitty and right now, the only thing keeping us sane is thinking about food and what all we can have.
So here's a list of 15 of our favourite places we've been waiting to visit once the lockdown is done with.