CHCs will be equipped as L-1 COVID facility in each division to relieve pressure off L2 and L3 facilities across UP.
In a bid to strengthen the COVID treatment infrastructure across Uttar Pradesh, Commissioners and District Magistrates have been directed to identify and upgrade at least two Community Health Centres in each division, as Level 1 COVID facilities. As per reports, these centres will be equipped with 50 oxygen beds each, to shoulder the increasing pressure on L-2 and L-3 critical care centres. The changes will be executed on a priority, with the primary focus to improve the rural health structure amid the widespread coronavirus infection.
---
Covid CHCs in to be revamped as L-1 facilities in UP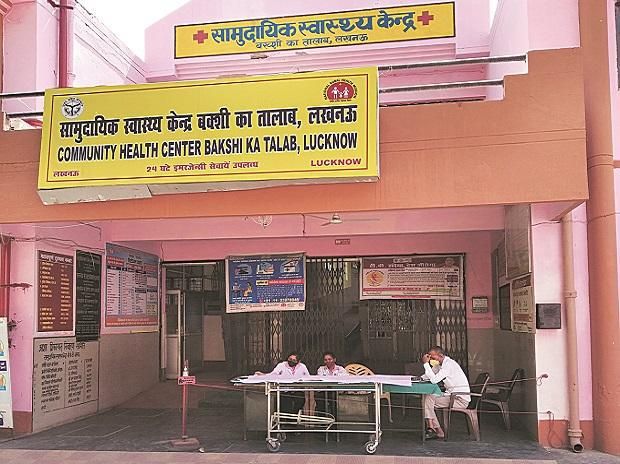 Community Health Centres in Uttar Pradesh will be upgraded with advanced amenities such as beds, oxygen supply (oxygen generation plant, oxygen concentrators or jumbo cylinders), doctors, nurses and other essential medical and testing facilities to augment their status as Level-1 COVID facilities. The ramp-up is expected to resolve the steady rise of COVID-19 infection in rural areas, read reports. The state has also set up COVID teams in remote areas to trace, test and treat the virus load.

All other necessary work, such as the renovation of bathrooms and ward will be initiated and completed in the following week, a government spokesperson informed. Requirements of medicines, equipment and estimate for such work is to be sent to the Chief Medical Officer (CMO), at the earliest.
Kanpur division pioneers work at CHCs
In the Kanpur division, two CHCs in every district have already been identified and necessary steps are underway. The administration and the health department are dedicatedly working to ensure that 50 oxygen bed are set up here, with urgency. Kanpur Commissioner Raj Shekhar, who has been visiting CHCs in rural areas, said, "During our visit, we found that there are a total 30 beds available as of now in some places. More space to be created for another 20 beds."