Knocksense Lucknow's Plasma Drive is a volunteer registration programme for plasma donation.
Amid the high spike of COVID cases and staggered recovery due to the shortage of resources, Knocksense Lucknow has initiated a Plasma Donation Drive to boost coronavirus treatment across the city. As the name suggests, this is a 'volunteer registration programme' for plasma donation which will help create a database of eligible donors, who have recovered from the infection in the last 2 to 4 weeks. These details can then be availed by people in need, saving plenty of efforts in the hour of emergency.
---
What is plasma transfusion?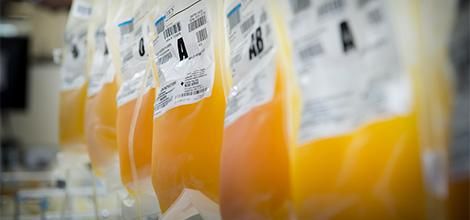 With the accumulation of coronavirus cases in Lucknow, the medical infrastructure is heavily relying on the process of plasma transfusion to help speed up the recovery process in the city. This is a technique where plasma (the yellow component of the blood that carries antibodies) of a recovered COVID patient is provided to another infected patient and it may help them recover by fostering a rapid immunogenic response.

Though effective, this method is restricted by time constraints, which simply means thar the donor should have recently recovered from the coronavirus infection- no later than 2 to 4 weeks. At any point later than this, the antibody count begins to decline and the transfusion process is not that effective.
What can you do?
If you have fully recovered from the clutches of coronavirus, you should consider donating plasma to help others recover. To do this, you can simply fill the Knocksense Plasma Donation Drive form and if your plasma matches the donor's requirements, this platform will help them connect to you.
How to know you are eligible:
You have recovered from COVID in the last 2 weeks
You are eligible to donate blood
You have had a prior diagnosis of COVID-19 documented by a laboratory test
You don't have any COVID-19 symptoms for the past 14 days at least, prior to donation

Please note: A negative lab test for active COVID-19 disease is not necessary to qualify for donation
Your plasma and antibodies can help others beat the COVID-19 infection and save lives! Help streamline help to others in these dreadful times.
Register here
-
https://cutt.ly/Rvr2ygk