Coronavirus Lucknow Update: UP Govt extends shutdown, offers relief fund, free treatment & more
March 19, 2020
Everything you need to know about the policies Uttar Pradesh Government has invoked to help combat Covid-19 in Lucknow & the state
Summary
Uttar Pradesh (UP) Government extends shutdown to April 2. Educational Institutes, Cinema Halls, Multiplexes, Clubs, Discos, Swimming Pools and Tourist Spots have been closed off till further notice.
Relief Fund for daily wage workers will be forwarded directly to their bank accounts through RTGS
Patients suffering from Covid-19 will be treated free of cost.
Salaries of working professionals will not be cut if they're suffering from Covid-19 and are unable to go to work.
UP Government employees will work from home, if possible
Coronavirus Helpline Desk at the State Headquarters 1800-180-5145 has been set-up and 112 is on high alert about the emergent situation.
The Coronavirus global pandemic has crippled people's hope, locked them inside homes and is provoking people to panic buy, shut themselves at home and be surrounded by fear. However, in these dark times the Uttar Pradesh government has announced several amazing projects and relief funds which decrease the panic and ensure that people have an easier time during the pandemic.
The measures taken to improve citizen response to the virus and decrease the panic that has gripped people, include an extended shutdown, a relief fund for the daily wage workers, a work from home for most government employees, free medical attention for all and several others. Read on to find out about the measures employed.
---
What are the measures?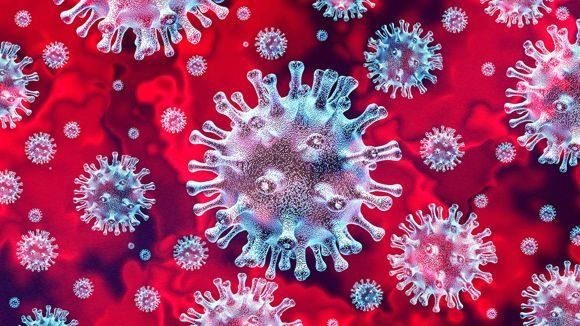 media.springernature.com
With an aim to ensure that the Covid-19 spread does not worsen to move from stage 2 to stage 3 in the state, the Uttar Pradesh government has decided to extend the shutdown to April 2. This includes the closing of schools, colleges and other kinds of educational institutes, swimming pools, clubs, discos, cinema halls and multiplexes.

This means that if the situation escalates, Uttar Pradesh and Lucknow along with it, will be pushed into a lockdown state. Which would translate into thousands of daily wage workers losing their jobs and the poor pushed to the brink with no means of survival or an access to medical help, which is often extremely expensive.
कोरोना वायरस के दुष्प्रभाव के चलते दिहाड़ी मजदूर भाई-बहनों को परिवार के भरण-पोषण में समस्या न हो, इस हेतु प्रदेश सरकार ने एक तय धनराशि मजदूर भाई-बहनों के बैंक खाते में प्रदान करने का निर्णय लिया है।
इस संबंध में वित्तमंत्री की अध्यक्षता में गठित समिति 3 दिन में रिपोर्ट सौंपेगी।
— Yogi Adityanath (@myogiadityanath) March 17, 2020
Hence, the Uttar Pradesh government has announced for a relief fund which will be allotted to the poor and the daily wage workers during the shutdown. The government will extend this relief fund through a direct RTGS to people's accounts to ensure that no family goes hungry or no losses of income are suffered during the difficult times.
Apart from this the government has also announced that free medical care will be provided to anyone who is suffering from the Covid-19.
किसी कारणवश यदि हमारा कोई साथी कोरोना वायरस से संक्रमित हो जाता है तो आपकी सरकार उनकी मुफ्त जांच और इलाज कराएगी।

इसके साथ ही यह भी तय किया गया है कि इलाज हेतु लिए गए अवकाश के दौरान उनके वेतन में कोई कटौती नहीं की जाएगी।
— Yogi Adityanath (@myogiadityanath) March 17, 2020
Along with this, the government has also announced that any working professional (private or government) who is undergoing coronavirus treatment will be given a full salary, no matter the number of leaves they take. The government will also ensure that all employees of UP government can work from home if it is a possibility.

Knock Knock
Other than these measures, the government has also set up a Coronavirus Helpline Desk at the State Headquarters- 1800-180-5145 for emergency situations and the UP Police Emergency Number 112 is also fully active to deal with the complaints and the emergency situations.
Amid concerns of the peaking numbers of COVID-19 cases in the state, the Uttar Pradesh government has decided to seal hotspots in 15 major districts, including 12 hotspots in Lucknow.
This decision was undertaken at a meeting in Lucknow on Wednesday. The authorities have also given a verdict pertaining to the complete sealing of 12 major areas in Lucknow till15th of April.
Here are the hotspots in Lucknow which will be sealed for the next few days-
There's an ol' but true saying which states, "you are what you eat" and your food preferences sometimes can even make or break a relationship! Your food choices are often personal and they actually talk a lot about you as a person. Take someone on a date and you'll know a lot about them, just by the things they order or get customized to their liking.
So here we have listed items that 12 zodiac signs love to eat or drink as per the 'Lucknowi Food Bible' and read further to find out more on this!
The Coronavirus pandemic has dug its nails deep into our psyche and has completely overturned everyday life for us. With all of us stuck at home and all of our favourite kitchens and restaurants shut down, the foodie in us is waiting for the lockdown to get over with bated breath.
Lucknow is a goldmine for foodies and has a number of places in its kitty and right now, the only thing keeping us sane is thinking about food and what all we can have.
So here's a list of 15 of our favourite places we've been waiting to visit once the lockdown is done with.