Coronavirus Lucknow Update: No new Covid-19 case reported in the city since March 20th!
March 27, 2020
Please note: This news piece contains information we gathered till 1pm on 28th March.
We are all currently under a 3 week long lockdown. Being trapped inside our own homes with little to cheer us up, the mood across the nation is quite dreary. However, we have a piece of news that just might cheer your dull faces up. Lucknow has not seen any new Coronavirus case since 20th March.
On last Friday, 4 new Covid-19 positive cases were reported in Lucknow and since then no new coronavirus case has been reported in Lucknow.
---
What's the update?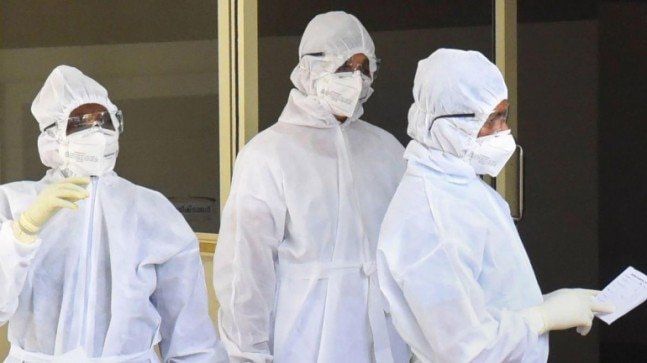 While we are all stuck inside our homes, waiting for the other shoe to drop, there are no new cases reported in the city in the last 7 days! On Friday, 20th March, 4 fresh coronavirus cases were reported in the city which included Bollywood singer Kanika Kapoor. Since then no fresh reports have surfaced in the city.

This is a big news for the people of Lucknow, as the data suggests that the city has been able to successfully break the chain of spread of Covid-19. With most of the city under a lockdown, it might be possible for Lucknow to surface unscathed out of the pandemic which has claimed over 18,000 lives worldwide and 16 in the country so far.
On 27th March, 59 patients for tested for Covid-19 at KGMU in Lucknow and thankfully there is still no new positive case in Lucknow. We have attached the report below for reference-
The government and the police in Lucknow are taking all necessary precaution to win the fight against the disease and this news comes as a testament to these efforts. However, since the Coronavirus showcases symptoms after a week or so of being contracted, it is still unclear how many new cases will surface in the city.

Knock Knock
To ensure that no new cases are further reported in the city, it is essential to practice social distancing, respect the lockdown and co-operate with the authorities. We hope this news cheers up the people of the city and steels our collective resolve to stay inside and be safe, because that is the only way to prevent the spread of coronavirus.
Amid concerns of the peaking numbers of COVID-19 cases in the state, the Uttar Pradesh government has decided to seal hotspots in 15 major districts, including 12 hotspots in Lucknow.
This decision was undertaken at a meeting in Lucknow on Wednesday. The authorities have also given a verdict pertaining to the complete sealing of 12 major areas in Lucknow till15th of April.
Here are the hotspots in Lucknow which will be sealed for the next few days-
There's an ol' but true saying which states, "you are what you eat" and your food preferences sometimes can even make or break a relationship! Your food choices are often personal and they actually talk a lot about you as a person. Take someone on a date and you'll know a lot about them, just by the things they order or get customized to their liking.
So here we have listed items that 12 zodiac signs love to eat or drink as per the 'Lucknowi Food Bible' and read further to find out more on this!
The Coronavirus pandemic has dug its nails deep into our psyche and has completely overturned everyday life for us. With all of us stuck at home and all of our favourite kitchens and restaurants shut down, the foodie in us is waiting for the lockdown to get over with bated breath.
Lucknow is a goldmine for foodies and has a number of places in its kitty and right now, the only thing keeping us sane is thinking about food and what all we can have.
So here's a list of 15 of our favourite places we've been waiting to visit once the lockdown is done with.