Lucknow's coronavirus case rise pinned on lack of social distancing.
The COVID-19 infection in the state of Uttar Pradesh has breached the 5 lakh mark, reaching a total of about 5,19,148 cases. This rise has been observed as a state phenomenon, with Lucknow nursing the highest cases and Meerut showing 126% increase in new infections, in the past 15 days.
---
The Uttar Pradesh COVID-19 Update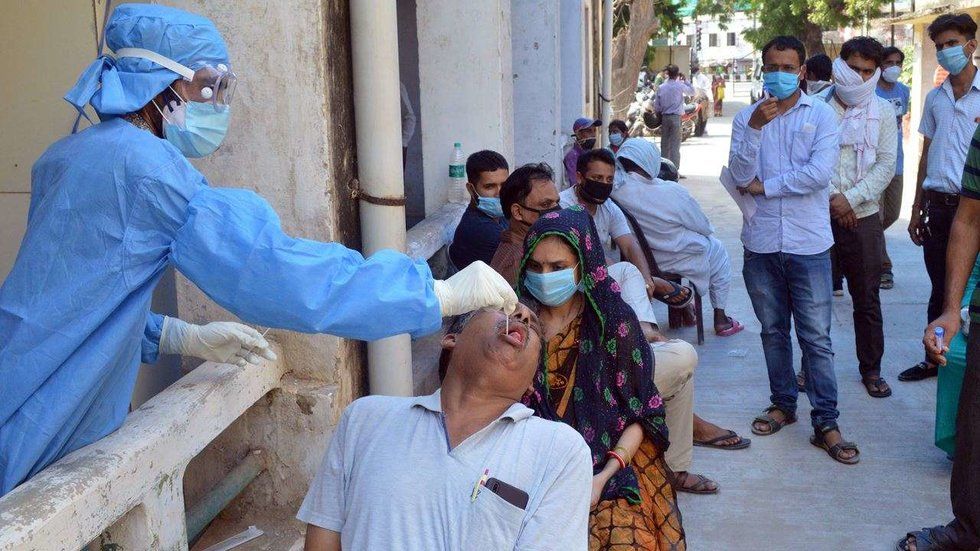 cdn.dnaindia.com
A sharp rise in the number of coronavirus cases has been witnessed in the last two weeks, in several districts of UP. This list included cities like Lucknow, Prayagraj, Kanpur, Gautam Buddha Nagar and Ghaziabad.
In Lucknow, the lack of social distancing is stated to be a big factor behind rising cases. Dr Abhishek Shukla, secretary-general, Association of International doctors, said, "People have virtually stopped following the Covid-19 protocol and hardly maintain distance when out in the market." At present, Lucknow is nursing a 14.76% high case positivity ratio, hosting about 3,191 active cases. The patient recovery count has also been fluctuating in the capital, following no definite rise or fall in the last week. On Thursday, the city reported 246 recoveries, considerably less than the 363 reported on Wednesday.
A significant, unprecedented rise of cases in Meerut has also pronounced, raising concerns among medical experts in Uttar Pradesh. Dr Ved Prakash, head of department in the pulmonary critical care medicine wing at Lucknow's King George's Medical University said, "Meerut is a city where people in large numbers visit other places, particularly Delhi." Deployed in special duty at the Meerut Medical College, Dr Prakash added, "We are studying the travel pattern, which could be one reason why cases are going up, and will soon devise a fresh strategy for Meerut."
This acute rise of infection in Uttar Pradesh has also resulted in a consequent rise in the number of fatalities. According to the state health department data this week, 21 deaths were reported on Monday; 19 on Tuesday; 29 on Wednesday and 39 more were reported on Thursday. Active cases in the state have also risen from 21,954 on Wednesday to 22,757 on Thursday.
Additional Chief Secretary, Health and Family Welfare said the state government has adopted a multi-pronged strategy to check the second wave of Covid-19 in the state. Besides collecting samples, increase in testing, surveillance across the state and contact tracing is being carried out to break the infection chain, he added.
-With inputs from IANS