Treatment is free if tested positive, pay 1500 if the result is negative for the test.
From now, residents of Lucknow can make their way to KGMU Hospital and get themselves checked for COVID-19 for just Rs 1,500. The authorities at KGMU have stated that if the tests come out to be positive, the patient will be treated for coronavirus free of charge. Interestingly, if the tests turn out negative, the patient will have to bear the cost of the tests.
---
This new outlook toward coronavirus and coronavirus patients was taken on Sunday, as per the state government's orders and decisions.
A new stepping stone for Lucknow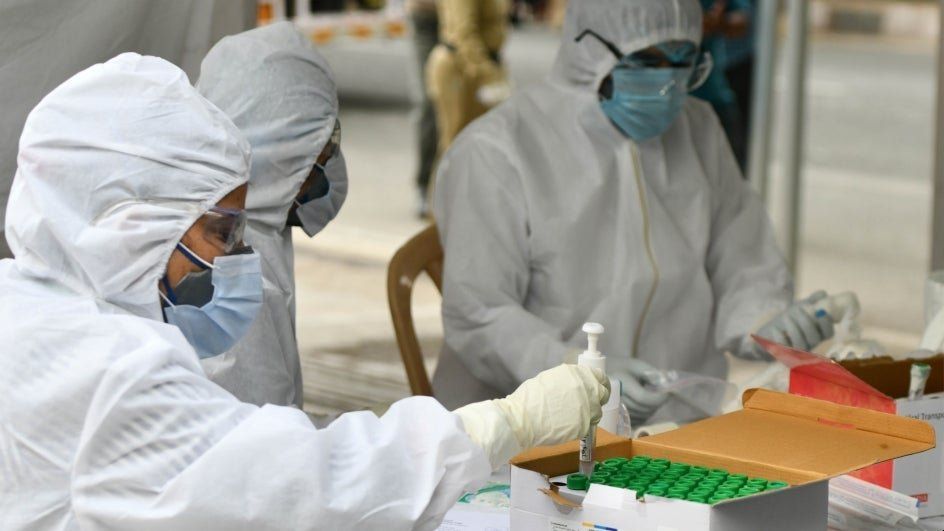 s.w-x.co
According to officials working at KGMU hospital, the tests will be carried out in the PPP (public-private partnership) model. In fact, the entire system is built to work on this model.

For the uninitiated, a PPP model is a funding model for a public infrastructure project such as a new telecommunications system, airport, power plant, or in this case, hospital trials. The public partner is represented by the government at a local, state and/or national level.

Expect better facilities at KGMU hospital
In order to fully equip the staff with the research tools, there are plans to strengthen KGMU's vacant posts in the microbiology department to strengthen testing capabilities. This is certainly the right step towards identifying coronavirus patients and improving the quality of facilities provided at the hospital.

"There will be no charge for Covid test for the patients coming to emergency. But those coming to fever clinic will have to pay," said KGMU spokesperson Dr Sudhir Singh. It is certainly interesting to see how many people will actually come out and get themselves tested.

In Lucknow, and other cities, hospitals such as SGPGIMS and RMLIMS have already adopted this system. While it is too early to say whether it is a beneficial move or not, we can safely say that this is a step in the correct direction.
Knock Knock
As of now, many new testing centres are coming up. It is vital that they are equipped with all the right means of identifying and treating coronavirus patients. In that light, there are several rehab homes which are also being converted into COVID-19 testing spots. As of now, things seem to be under control in Lucknow.