These services will continue until April 5, 2021, following which the trains will return to ply on the regular schedule.
In order to meet the demands of increased passenger load during Holi, Indian Railways has planned to run Tejas Express on Lucknow and Delhi route, daily from March 25. Shuttling between Lucknow and New Delhi, these services have been lodged as the first-of-their-kind corporate train services in the country. Reportedly, the daily services will continue till April 5, 2021, after which the trains will run as per the old schedule.
---
Travel back home in the luxurious Tejas Express, this Holi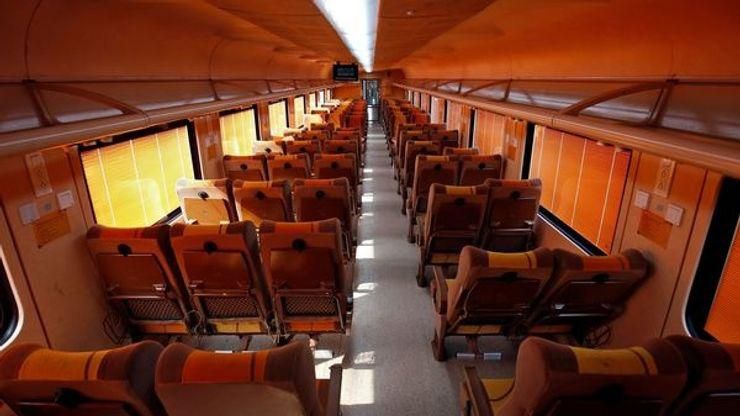 Passengers travelling from Lucknow to New Delhi or vice-versa can now opt for the comfort and luxury of Tejas Trains that have been scheduled to run on a daily basis, starting March 25. The fleet recently returned to tracks on February 14 after a 10-month long suspension due to the coronavirus pandemic and consequent travel restrictions. Since then, Train no 82501/82502 Lucknow to New Delhi and return services run for four days a week- from Friday to Monday.

Sources have stated that the Indian Railways have authorised regular travel for the benefit of the commuters in view of the increased movement due to Holi-festivities. The services will remain cancelled on only two days the aforementioned period, on March 29 (Monday) and April 5 (Monday), read reports.
The fares of Lucknow-New Delhi Tejas Express have been marked at ₹1135 for chair-car coaches and ₹1830 for executive-chair car coaches, which are subject change due to dynamic pricing by the Railways. Meanwhile, a journey from New Delhi-Lucknow will cost the passengers ₹1075 for chair-car coaches and ₹2460 forex executive-chair car coaches. The fleet will comply with the established safety and hygiene COVID-19 protocols, sanitising rakes, seats, laboratories frequently for the benefit of the travellers.