Extra care would be taken to ensure strict social distancing & violators will be fined.
Lucknow's King George's Medical University has initiated a plan to mass test its 9000 membered staff over the high number of 212 infection cases that have been identified in the campus itself. These cases include senior faculty members such as, vice-chancellor (V-C) Lieutenant General (retired) Bipin Puri, Pro VC Professor GP Singh amongst other staff members. These tests shall be accompanied by the imposition of a very strict standard operating procedure (SOP) to further break the chain of transmission of the virus.

---
Testing for all, violators to be fined
The medical varsity has taken the decision to conduct all COVID-19 tests through the RT-PCR method. Those who test positive will be identified and isolated in order to break the chain of the coronavirus that is rapidly spreading on the college and hospital grounds.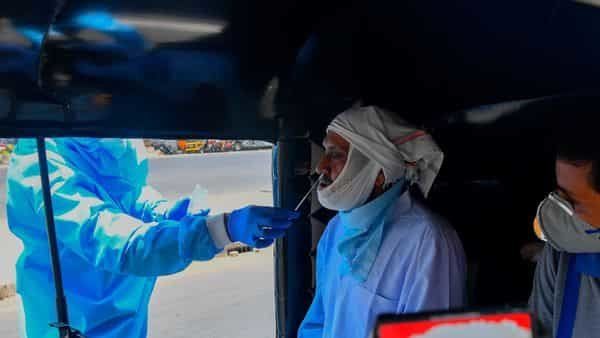 images.livemint.com
This decision came in view after the administrative staff of KGMU underwent COVID-19 test on Friday and Lt Gen Dr Bipin Puri, Chief Medical Superintendent Prof SN Shankhwar and Medical Superintendent Prof BK Ojha, tested positive. With this, the entire senior faculty has been put in isolation. Besides hospital and medical staff, the driver of the Pro V-C Singh is also under isolation, who tested positive for the infection on Sunday.

Standard Operating Procedure
The college will also be imposing a stringent SOP including fines and punitive actions for violators. Communication with the patients will be made more effective and masks would be made mandatory on the campus premises. Extra care would be taken to ensure strict social distancing.
An active awareness programme about the virus outbreak will be conducted with the help of public announcement systems. Apart from this, students and volunteers will also educate the attendees and the patients about the various protocols and safety norms against the virus.
All waiting and meeting areas will be continuously monitored by the administration to ensure the execution of the SOP. The delay in holding areas of quick disposal would be decreased as well. Security officials along with Police force will further be employed to warrant detailed enforcement and barricading at vantage points to minimise overcrowding.