Private hospitals such as Apollo and Medanta are also included in the plan.
All COVID-19 hospitals in Lucknow are rigorously working to strengthen up the defence against the virus in the city. The Uttar Pradesh government is aspiring to double the number of High Dependency Unit (HDU) and Intensive Care Unit (ICU) beds in the state capital by the end of August, in an attempt to look after more cases with ease.
---
Multiply beds to diminish virus
In view of the increasing number of cases in the state as well as the capital, the state government has initiated a detailed program with an aim to increase both HDU and ICU beds in Lucknow hospitals from 383 to 928 beds by August 31. Private hospitals such as Apollo and Medanta are also included in this plan. The existing 193 high dependency beds in 11 hospitals will go up to 513 while ICU beds will increase from the current 190 to 415.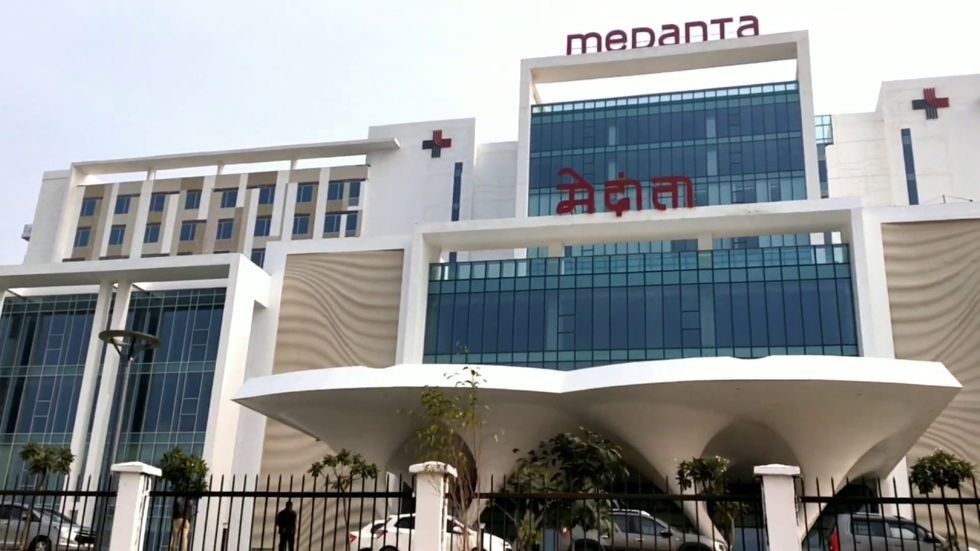 Medanta Hospital in Lucknow
Various health officials have been directed to immediately start the execution of the plan and the Additional Chief Secretary is expected to invigilate and inspect the city hospitals thoroughly to ensure that the goal is achieved well before the deadline. According to him, the work has already started and most of the additional beds would be available within one week. "We have inspected the hospitals and many of them will be adding to their existing capacity. A new wing is coming up in Medanta Hospital which will be dedicated to Coronavirus patients. The Apollo Hospital has also promised to provide 50 beds by the end of this month," he said.

Adding further, the Additional Chief Secretary also said that a 25 bed wing is under construction at the Sahara Hospital as well which will be set up by August-end. At the same time, a 320-bed wing is also being readied, of which 100 beds will be dedicated for COVID-19 ICU.
An increase in L-2 and L-3 beds has also been emphasised upon by the state and special attention is to be given to the six worst-hit districts, namely, Lucknow, Kanpur, Ghaziabad, Gautum Buddha Nagar, Varanasi and and Prayagraj, to curb the rapid multiplication of infection. The State Defence Minister and a Lucknow MP have been further roped in to ensure the execution of the plan. These officials have to relay a proposal to the Union Health Minister to provide maximum aid to arrest the growth of coronavirus in Uttar Pradesh.