Lucknow Health Department raises guard in a bid to contain the COVID spread.
Lucknow has issued an alert in view of the resurgence of COVID-19 in Kerala, Maharashtra, Delhi, Punjab and Chhatisgarh. The city's Health Department has raked up surveillance to identify and snub any new source of infection here. Consequently, people who've reached Lucknow from the aforementioned 5 destinations(about 125 travellers as of now) are being monitored by the command centre of the health department.
---
Lucknow Health Department arms-up to contain the COVID spread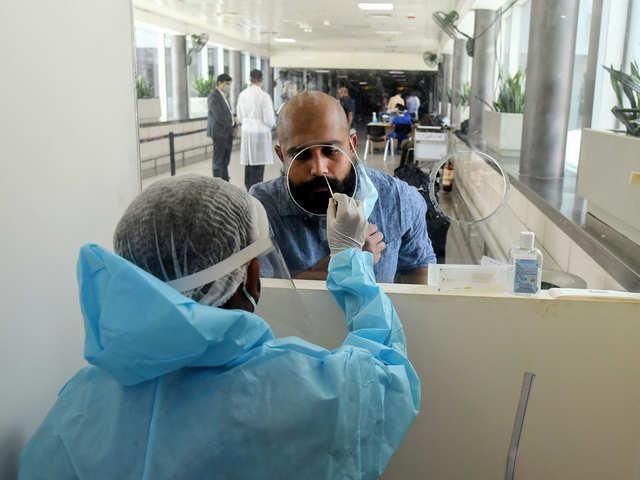 Travellers reaching Lucknow will remain in constant touch with the Health Department and will be tested for the viral infection if they show any symptoms. If they test positive, they will also be shifted to a medical facility for treatment, read reports. According to the Chief Medical Officer, the protocol has been adopted to ensure that there is no regrowth of coronavirus in Lucknow due to people arriving from infected regions and the surveillance team has been directed to pay special attention to these travellers and tourists. Reportedly, people arriving from Delhi, Mumbai and Punjab to the city are also being tested for coronavirus at toll plazas.

Besides this, the Health Department has also communicated to all hotels in Lucknow to provide the CMO with all the details of travellers arriving from these 5 highly infected regions. This will also include travellers' history which will help in the process of contact tracing if need be. Hotel Operators which fail to do so will have to face consequences, cautioned the circular. So far, Lucknow Health Department has screened about 300 people and none has tested positive.
Lucknow's guard yields positive results
Lucknow defence against this new wave of coronavirus has arrested the rate of transmission here. On Friday, the city clocked in zero new infections -for the second time in 6 days. Presently, Lucknow is ailing with about 294 active coronavirus cases where the total count of confirmed cases stand at 81,835. Additionally, the recovery rate here is about 98.19% that is paving faster progress to recovery.