Priyanka Srivastava has also worked on Europa Clipper missions and OCO-3, other than Mars 2020 mission.

Among the extraordinary team that led the successful launch and landing of NASA's Perseverance Rover, is Lucknow's Priyanka Srivastava, a systems engineer at NASA-JPL. This rover has been previously sent to Mars for astrobiology related explorations, characterisation of its geology and past climate. Further, it is the first mission that will collect and cache Martian rock and regolith. After landing on 18 February, this rover took a panoramic photograph of the nearby area, which is gaining the attention of scientists and space enthusiasts globally.
---
Inspired by art to pursue a career in science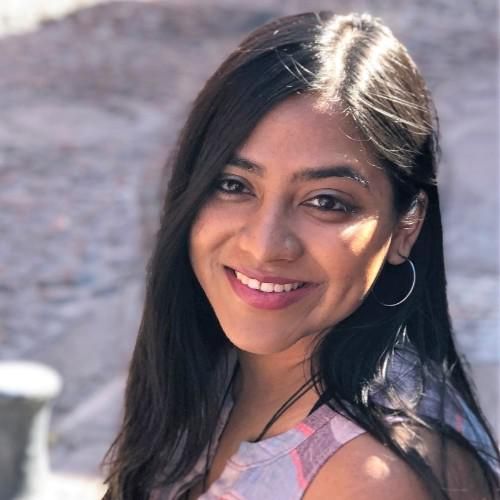 Among the 12 Indians on the Mars Perseverance team is Priyanka Srivastava, a systems engineer at NASA-JPL (Jet Propulsion Laboratory) who completed her schooling from St. Fidelis College, Lucknow.
"I remember in 1st or 2nd grade our arts teacher drew a picture of an astronaut on the Moon, asked us to do the same and then shared how cool of a job being an astronaut is! That's when I decided I want to explore space and investigate if there is life beyond Earth! That art class led to some astronomy nights and finally motivated me to get some engineering degrees to work for space!", her story read on NASA's website.
Srivastava completed her higher education from Punjab University and University of Michigan (USA), where she learnt the traits of Electronics and Communication Engineering and Space Systems Engineering, respectively. Until now, she has been part of three NASA flight missions namely - Europa Clipper Mission, Oribiting Carbon Observatory-3 (OCO-3) and Mars 2020 mission, where she has had the opportunity to work with both engineers and scientists. Her work for the Mars 2020 Mission of NASA involved testing and analysing the internal memory organisation and bus structure of the Descent Motor Control Assembly (DMCA) of the flight system.
Robotic astrobiologist persevering on the Red Planet
I'm taking it all in. This is the first 360º view of my home using Mastcam-Z. This dual, high-definition camera sys… https://t.co/phDvFpCHqH

— NASA's Perseverance Mars Rover (@NASA's Perseverance Mars Rover)1614194283.0
On a mission to search "for signs of ancient microbial life" on Mars, the Perseverance Mars Rover captured a splendid, high-definition panoramic photo of Mars on 21 February, as stated on NASA's website. Public discussions on this image were held during a public chat on the following Thursday, 25 February.
The photograph shows the cliff face of an ancient river delta in the distance and the rim of the Jezero Crater, where the rover touched down last week. The Perseverance Rover took 142 individual images to put together this image, read reports. The Twitter handle, @NASAPersevere, mentioned, "I'm taking it all in. This is the first 360º view of my home using Mastcam-Z."
Knock Knock
Priyanka Srivastava was able to flourish in the field of space research and engineering by looking upto women like Kalpana Chawla and Sunita Williams. The legacy of these remarkable role models and the achievements of Priyanka Srivastava will surely inspire young girls from diverse groups to pursue a career in STEM.