The Covid 19 pandemic has been declared a disaster by Lucknow authorities who are trying to contain the impact of this deadly disease. The contagious viral disease which has taken over our communities and our lives has killed over 25 people in the country so far, while also putting the entire nation under a lockdown which is expected to last till 14th April. Hence, it has also put several daily wage workers and unskilled labours out of a job.
---
Which means panicked people, who are trying to return to their hometowns and villages are breaking the nationwide lockdown. Amid the chaos, the District Magistrate of Lucknow, Abhishek Prakash has ordered home owners and landlords to not ask for rent from their tenants for at least a month.
What's the update?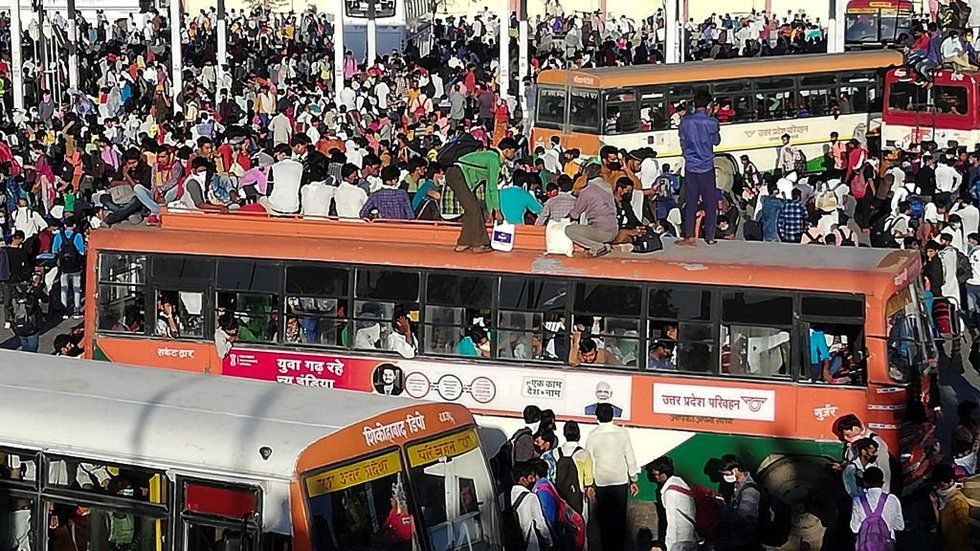 With the entire country is in a lockdown and the citizens in a state of panic, a mass movement of labours and daily wage workers has been observed in North India. Lucknow being the capital city of Uttar Pradesh, has not been spared of the catastrophe. This mass migration, cancels out the progress Lucknow has made during the lockdown.

In order to put a stopper on these migrations and ensure that people of the city get every help they need, authorities in Lucknow have ordered landlords and homeowners to not demand rent from their tenants for a month. The complete press release is attached below-
"If any homeowner violates the given orders, strict actions will be taken against them under the Section 51 of National Disaster Management Act, 2005. If any homeowner violates the order, the affected persons can contact the integrated control room at 0522-2622627 and register their complaint," Abhishek Prakash (DM Lucknow) said.

Not just that, the authorities have also directed the Lucknow Police to ensured that the orders are complied with and no tenant is harassed during such troubled times.
Knock Knock
If you're a tenant or know someone who lives on rent, let them know about the new directions issued by the authorities in Lucknow and discourage them from leaving the city and breaking the lockdown. We can only defeat the disease if we stay at homes, practice social distancing and break the chain or the virus's spread.