Sonu Nigam to be awarded the prestigious Naushad Samman today, here in Lucknow!
January 30, 2020
Over the years, Sonu Nigam has belted out umpteen number of hits which have made their way into almost every Indian's playlist. Time after time, Nigam has given Bollywood massive hits and is regarded as one of the best artistes of B-town.
---
Given his colossal contributions to the music industry, Sonu Nigam will be conferred with the prestigious Naushad Samman award today, here in Lucknow. He will be coming to the city to receive this esteemed award and a musical performance is highly unlikely.
What's Happening?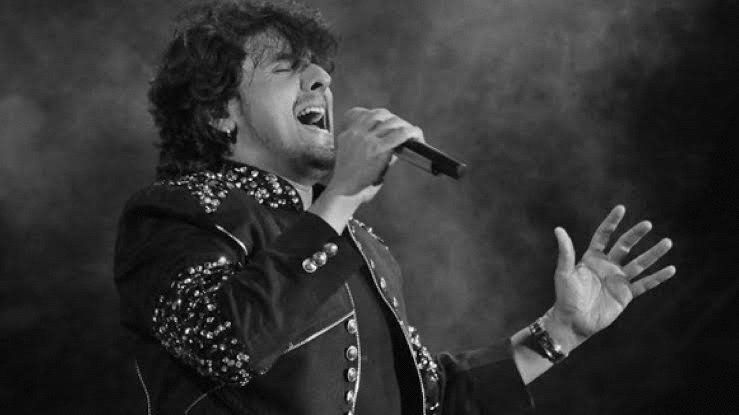 Sonu Nigam will be awarded the prominent Naushad Samman today, at an event, slated to be held at the auditorium of the Surya Officer's Institute (SOI) in Lucknow Cantonment. Along with Sonu Nigam, the award will also be conferred upon Padma Shri Malini Awasthi and she will be performing here, unlike Nigam.
Such award functions are generally held at a civil venue but this time around, the organisers have decided to include the soldiers in the celebrations as well.
Talking about coming to Lucknow, Sonu also told TOI, "My paternal roots have a Lucknow and Kanpur (Ghatampur) connection. Thus coming to this side of the world is nothing less than coming to my deepest roots. To receive the Naushad Sammaan could be just an award for someone else, but not the same for someone who's been brought up with his greatness. Throughout my childhood, I felt that Mohd Rafi Saheb and Naushad Saheb were my family members. And I am truly honoured to be considered for this award. It means a lot to me."
Knock Knock
According to a report by TOI, Nabi, the organiser of the event, stated, "Our soldiers put their lives at risk for our safety so this time we decided to host the programme at SOI." He also added, " Sonu ji will be here only for the award. We will request him to sing a few lines but it's entirely up to him if he wants to do that."
Naushad Samman is just another feather to Sonu Nigam's already well-decorated cap and this eminent event happening in Lucknow, is yet again a big deal for the city.
The new year isn't really 'new' anymore. Time's flying at warp speed and behold, it's almost February end! But even at this rushing pace, we can't lose out on having a good time, right?!
Subscribe to our newsletter
The Drowning Street has always been the talk of the town! Its swanky space coupled with a feel-good ambience, keeps us coming back for more. Over the months it has become our go-to weekend hub, whenever we want to dance away the night to a groovy playlist and binge on delicious munchies along with it. TDS has just turned a year old and this weekend, they're inviting us to be a part of their birthday celebrations.
With Holi just around the corner and shaadi season in its full swing, we are always looking for a good affordable and chic ethnic piece that will just make us the centre of all conversations. Be it a wedding, a pooja ceremony or just a regular day, nothings beats the charm, grace and the simple wonder of an ethnic garment. So if you too are looking for a statement ethnic piece, we have some exciting news for you!
In recent times, Lucknow has been on the forefront of development and with each passing day, the authorities are making sure that the city is even more comfortable to live in. With an array of new projects in line to bolster the city's reputation and offerings, Lucknow is now at the peak phase of its growth.
What aloo posto-bhaat is to Kolkata, litti chokha is to Bihar. You can't visit the place without mouthing this rustic culinary masterpiece, which is simplicity at its best! Synonymous to Bihar, this baked deliciousness is revered as much for its simplicity as for its tangy-zingy taste and it just refuses to withdraw from our palates. Needless to say, this earthy aroma & taste has fans every where in the world. Luckily for us Lucknowites, there are plenty of good places here, that serve an amazing plate of baati-chokha.
If you're a pet-parent reading this, we understand that knowing the best places for your four-legged baby's health, hygiene and care is your utmost priority. While there is plenty of information available on the internet, finding someone who makes your work easy by recommending the best for your pets would be a great help. Which is why we've listed 5 pet shops you can trust when it comes to your fur-babies.