Soon pedestrians will be able to control traffic lights at 15 more crossings in Lucknow!
February 14, 2020
Lucknow to get 15 more Pelican crossings
Lucknow, much like other cities in the country, has pretty bad traffic. The roads are brimming with vehicles which means that most roads in the city aren't pedestrian friendly. The roads are mostly choking with vehicles trying to rush past each other and reach their destination with warp speed and those on foot are left trying to navigating their way out of the chokehold.
---
To ensure that traffic is more friendly and suitable for the pedestrians in the city, Lucknow Municipal Corporation (LMC) has decided to introduce 15 more 'Pelican Crossings'- road intersections where traffic lights can be operated by pedestrians!
What's the update?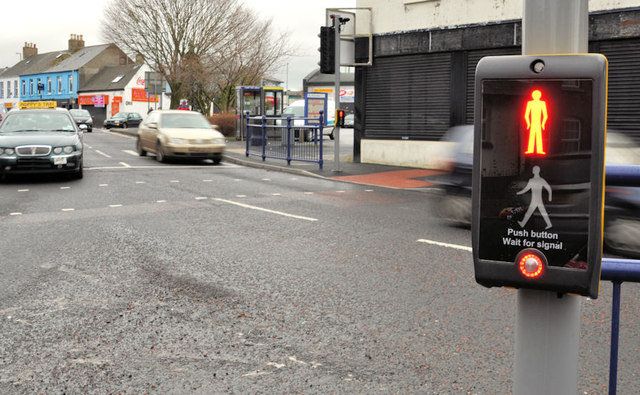 apex4-production.s3.eu-west-1.amazonaws.com
To make the city more pedestrian friendly, civic authorities in Lucknow have decided to bring in 15 more pedestrian friendly Pelican crossings in the city. These will be brought in Lucknow after the success of two such 'test' crossings which were put up at IT intersection and Parivartan Chowk, last November.

According to report by TOI, these 15 Pelican crossings will come across different areas in the city including Gomti Nagar, Indira Nagar, Vikas Nagar and Jankipuram. The Pelican Crossings will be a part of the Integrated Traffic Management System (ITMS), under the Smart City Project. It was also reported that the work on these crossings will begin in March and would complete within 15 days.
The crossings are being used successfully by cities across the world, including Pune, Bangalore and several cities in Europe and America. The idea is simple, each crossing will have poles across roads with usual traffic lights, if pedestrians wish to stop the oncoming traffic, they can push the button and the signal would turn red. They then, can cross the road and finally push the button one more time for the signal to turn green and vehicular traffic to resume.
Knock Knock
The Lucknow Municipal Corporation aims to make the city more pedestrian friendly and this is a significant step towards it. The LMC reportedly, wants to bring a total of 115 Pelican Crossings to Lucknow in order to change the movement of traffic here.
Lucknow as a city is inherently romantic. Though, we instantly start thinking about romantic relationships when we talk about romanticism, yet romance as a concept is entirely different. You can find romance lurking at every corner, even in instances of daily life. From the flutter of a lacey curtain on a quiet evening to the way the sunlight hits the small swing-set on your balcony, romance can be found if you look for it.
Subscribe to our newsletter
Lucknow has been undergoing developments at a lightning speed and every once in a while, there are reports which absolutely make us applaud the efforts of the state government. On a similar note, Lucknow is set to undergo a facelift soon and these changes are aimed at making the city even more comfortable to live in.
One of the best places in Lucknow to enjoy a calm and serene evening is the Gomti riverfront. The riverfront sees a large footfall everyday and is a preferred spot for family picnics and health enthusiasts who need a quiet place for a long walk. This February, the people of Lucknow saw Gomti Riverfront utilised to its full potential when a horde of demonstrations and exercises happened here during the Defence Expo 2020.
Lucknow has been going through several changes and a lot of development. From traffic to waste disposal and all of these have been aimed to make the city smarter and better. Under the smart city initiative, several new projects have made everyday life easier for the residents and have transformed the cityscape entirely.
Munick has come to be Lucknow's favourite Bavarian bistro and bar. This wonderful rustic place is a hub of good music, great vibes and a dine-in menu that can impress the haughtiest of epicures. With its consistent quality and service and all that it has to offer, Munick totally deserves to be in the list of your favourite places in the city. Now this piece of news we have for you, will totally make you rush to the place right away and will have you jumping with excitement.