Soon pedestrians will be able to control traffic lights at 15 more crossings in Lucknow!
February 14, 2020
Lucknow to get 15 more Pelican crossings
Lucknow, much like other cities in the country, has pretty bad traffic. The roads are brimming with vehicles which means that most roads in the city aren't pedestrian friendly. The roads are mostly choking with vehicles trying to rush past each other and reach their destination with warp speed and those on foot are left trying to navigating their way out of the chokehold.
---
To ensure that traffic is more friendly and suitable for the pedestrians in the city, Lucknow Municipal Corporation (LMC) has decided to introduce 15 more 'Pelican Crossings'- road intersections where traffic lights can be operated by pedestrians!
What's the update?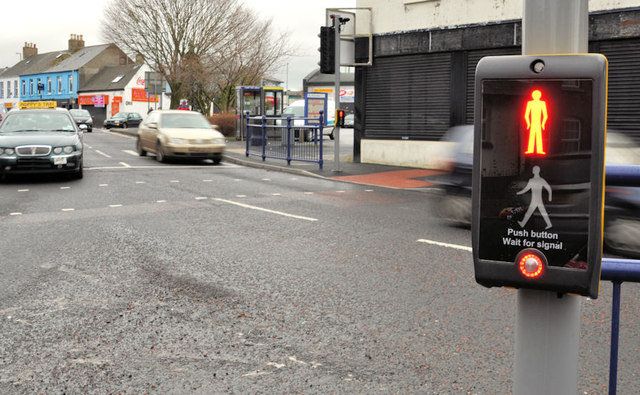 apex4-production.s3.eu-west-1.amazonaws.com
To make the city more pedestrian friendly, civic authorities in Lucknow have decided to bring in 15 more pedestrian friendly Pelican crossings in the city. These will be brought in Lucknow after the success of two such 'test' crossings which were put up at IT intersection and Parivartan Chowk, last November.

According to report by TOI, these 15 Pelican crossings will come across different areas in the city including Gomti Nagar, Indira Nagar, Vikas Nagar and Jankipuram. The Pelican Crossings will be a part of the Integrated Traffic Management System (ITMS), under the Smart City Project. It was also reported that the work on these crossings will begin in March and would complete within 15 days.
The crossings are being used successfully by cities across the world, including Pune, Bangalore and several cities in Europe and America. The idea is simple, each crossing will have poles across roads with usual traffic lights, if pedestrians wish to stop the oncoming traffic, they can push the button and the signal would turn red. They then, can cross the road and finally push the button one more time for the signal to turn green and vehicular traffic to resume.
Knock Knock
The Lucknow Municipal Corporation aims to make the city more pedestrian friendly and this is a significant step towards it. The LMC reportedly, wants to bring a total of 115 Pelican Crossings to Lucknow in order to change the movement of traffic here.
An old building collapsed in Lucknow's Hazratganj area on Thursday afternoon. Though a busy street but thanks to lockdown, no casualty is reported yet.
Lucknow truly has an array of monuments which speak highly of its cultural stance and amidst these historically significant structures, Satkhanda comes up in discussion sooner than later. A red-brick obelisk which is still hailed highly among historians for its towering beauty, Satkhanda attracts eyes from all over the city and beyond.