Over the past few months, the IRCTC has been reviving train routes and trains which were rendered inoperable due to the coronavirus pandemic. Now, after a long wait, the IRCTC will make their feature rich Tejas Express trains open for public while taking strict precautionary methods to curb the spread of the virus.
The Tejas Express trains, which were plying on Mumbai to Ahmedabad and Delhi to Lucknow route will be up and running starting 17 October, 2020. This comes as a major relief for frequent commuters.
---
Safe, high speed train travel between Mumbai to Ahmedabad and Delhi to Lucknow from October 17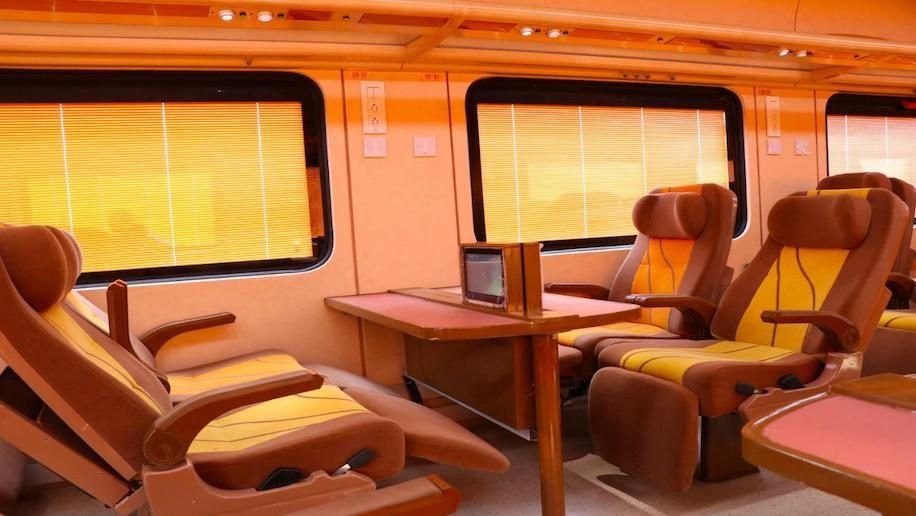 Officials have stated that people will only sit on alternate seats, in an effort to practice social distancing. Apart from that, the trains will be sanitized thoroughly prior to and after each journey to ensure maximum safety of passengers on board.

On Tejas Express trains, all passengers will be provided with a COVID-19 protection kit, which will include a face mask, hand sanitizer, face shields and a pair of gloves. Additionally, each passenger will also undergo temperature checks and sanitization procedures before they are allowed to board the coach.
Furthermore, IRCTC officials confirmed that the train staff have been given proper training in case of an emergency and to deal with current sanitization trends. Passengers' luggage will also be disinfected by the staff prior to boarding.
Tejas Express will enable safe travels for all
IRCTC officials have given several crucial reasons for reopening doors of Tejas express trains. While one of them is to facilitate quick, safe and convenient travel between the various cities, another one of the reasons is to cater to growing holiday season demand for trains.
If the demand for trains is too high, IRCTC officials will be unable to ensure precautionary measures on board trains. The reintroduction of Tejas trains will help ease out some of the passengers from other train routes.