The State government has to decide upon re-opening of the schools by September 30
The Unaided Private Schools Association (UPSA) has submitted a proposal draft to the Uttar Pradesh State Government ahead of its decision regarding the re-opening of schools that have been shut due to the rampant spread of the coronavirus. The draft suggests the state to re-start schools for classes 10th and 12th on a trial basis for 10 days by October 12, which can be later scaled up for all the classes by the month of November.
---
The Recommendations of the UPSA Draft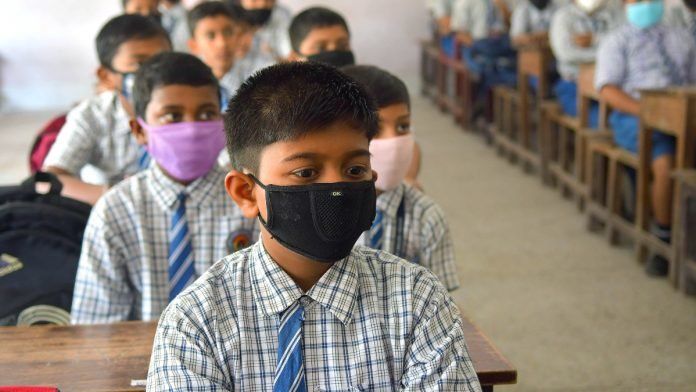 The UPSA's draft recommends the opening for physical, in-classroom teaching programmes only if the parents and guardians take the responsibility of their ward's health and safety. It lists a Standard Operating procedure, tentative dates and precautionary measures essential for the resumption of classes in a phased and controlled manner.

According to the proposal submitted to the State Additional Chief Secretary for Secondary Education, the president of the UPSA has suggested a trial run for classes 10 and 12 for a period of 10 days, from October 12, before resuming offline teaching programmes for junior classes. This trial will assist the school is analysing the potential of safely executing the classes, gauging the classroom potential, devising and updating the scope of social distancing. The SOPs indexes the recommendation of starting classes in two shifts; from 8 AM to 11 AM and from 12 noon to 3 PM, ensuring that all norms of safety and distancing are imposed by the school authorities and staff.
The phased restart will help to gradually set-up a system which will be able to handle the complete student strength. Post the 10-day trial, the UPSA has requested to re-start classes for standard 9th and 11th from October 26, and then standard 6th onwards from November 18.
What will change?
All group activities such as assemblies, sports, recess, group assignments, borrowing of books, sharing of tiffin, standing in groups before and after school will be restricted for the safety of the pupils. Besides that, designated markings will be made outside the school gate to avoid crowding during in and out times. No student will be allowed to enter the school premises without a mask on.