The masks are available for ₹6/- per unit which makes the safety gear affordable for all.
In an attempt to promote usage of face masks among people, the Uttar Pradesh State Road Transport Corporation, headquartered in Lucknow, has undertaken the initiative to sell reusable protective face masks at all its major bus stands. The masks are available for ₹6/- per unit which makes the safety gear affordable for all.
---
Must-wear Mask
In the view of increasing number of Coronavirus cases, UPSRTC has commenced the sale of face masks at prominent bus stands, across the state. This enterprise has been launched by the state's Transport Corporation to arrest the spread of the virus as most passengers tend to forget wearing masks when they travel. According to sources at the Lucknow headquarters of the Transport Corporation, around 10,000 masks have been sold in the past 24 hours.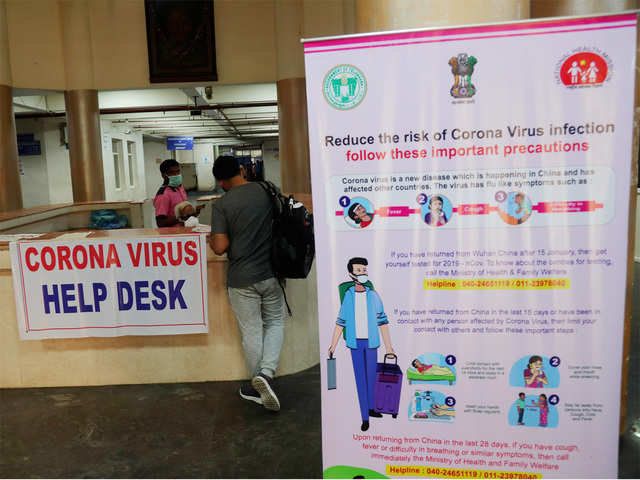 img.etimg.com
The Managing Director of UPSRTC, Raj Shekhar said, "The masks will be available at Covid help desks and inquiry counters at 100 prominent bus stations of the corporation. The move is aimed at ensuring that passengers travelling in roadways buses strictly adhere to the Covid-19 guidelines and wear masks for their safety as well as that of the co-passengers."

Shekhar also said that the staff deployed in the roadways' buses have been directed to sensitise passengers and raise awareness about the importance of face masks while in public to combat the spread of the virus that has so far infected nearly 1,18,000 people in the state. "The masks, which are made of washable quality fabric, are available at a cost of Rs 6 per piece. The roadways passengers will be informed about the newly-introduced service through announcements at the bus stations," the official said.
Apart from this, UPSRTC has taken up several measures to contain the quick spread of COVID-19. These include regular announcements of safety guidelines at bus stations, LED TV display of 'dos' and 'don'ts' at the high-end bus stations, frequent fumigation and disinfection of bus stations and waiting lounges, and sanitisation of buses.
Knock Knock
Selling masks at bus stands, is a quick and easy way to ensure that public buses are safe for use. Hence, the agenda of UPSRTC to promote usage and ease availability of safety gear among people is much appreciated with respect to the ever towering cases of coronavirus in the state.