6 Pieces of 'happy news' related to Covid-19 which will keep you sane during these difficult times
March 20, 2020
While the entire world in cloaked in the shadows of a pandemic threatening to take away our peace of mind, these interesting facts will brighten your day-
The Covid-19 pandemic is all we can talk about right now. The deaths, the numbers, the panic and the restlessness have cast a grey shadow over our moods making sure that we cannot take our minds off of the negativity. However, human spirit and its resilience can make even the most grim of days, a little bearable.
So if you haven't been able to find solace, rest your mind or are constantly spinning out of control thinking about when will this disease 'get to you', we bring you a ray of sunshine to take your minds off of the carnage. These 6 happy and interesting facts will keep you sane in these trying times.
---
1. After fighting the virus for 6 days, a 103 year old woman has made a 'full recovery'
A 103-year-old Iranian woman was able to successfully recover after contracting the deadly coronavirus. She beat the virus which has claimed thousands of lives across the globe in the past few months. The old lady has become the second oldest person to recover from the Covid-19 disease.
2. China has shut down its last Coronavirus Emergency Hospital
Chinese medical workers who have been fighting the #coronavirus day and night in Wuhan celebrated the closing of the last temporary hospital in Wuhan.

The reported #covid19 cases went from a surge in February of 15,000 in one day to only 15 this week. pic.twitter.com/xWuPd23EfY

— redfish (@redfishstream) March 13, 2020
Wuhan city which was the epicentre of the outbreak of Covid-19, shut the last of its make-shift Coronavirus Emergency Hospitals. This happened because the number of cases fell down rapidly hence the panic-built hospital which was built to accommodate 2,000 patients was closed off.
3. Out of the 2,00,000 confirmed corona cases, more than 82,000 people have recovered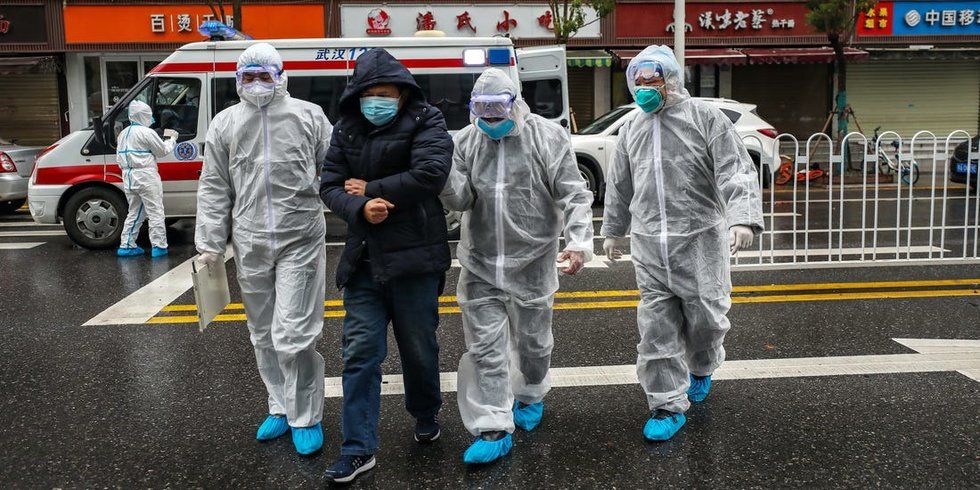 Of the 200,000 cases that have been reported so far, more than 82,000 people have recovered of the Coronavirus disease. Which means over 41% of the total cases have had positive outcomes while only 4% of cases have resulted in deaths.
4. The first trial of COVID-19 vaccine has begun
According to the World Health Organisation (WHO), the first trial for Covid-19 vaccine began on Wednesday, March 18. The trials have begun only 2 months after the genetic sequence of the virus was shared by China. Which means that the vaccine for the virus can be available to public in just an year!
5. The COVID-19 quarantine has brought families under one roof and communities together
While the self quarantine and work from home aren't ideal situations for some 'quality time' with family. We're still grateful that people can spend this trying time with their families and find the solace they've been looking for. Not just families, the viral outbreak has also brought communities together as people put posters outside their balconies and sing to each other.
6. Water in the canals of Venice, is clear for the first time in many years
With people safely tucked at home and away from the streets, water in the iconic canals of Venice are running clear for first time in years! This has been a positive impact of the absence of tourists and locals who often crowd the canals.
Knock Knock
These pieces of news are the rays of sunshine we can all depend on to make lives easier and a little less irksome for us all. Let's hang on to these silver linings of hope and have faith that we will find more reasons to hang on in these difficult times.
A culturally affluent and historically significant city, Mumbai has an array of heritage structures which will keep your interest hooked for hours and will linger in your memory for days to come! A haven for history lovers, The City of Dreams speaks of a bustling potpourri of monuments which have lent Mumbai with its current status of being a old world charmer. Along similar lines, the Flora Fountain situated at the southern end of the historic Dadabhai Naoroji Road, also known as the Mile Long Road, is a beauty to behold!
Mumbai is a hotpot of cultural diversity and all across the metropolis, you'll find yourself amidst a plethora of archaeological wonders. Grabbing a comfortable seat on this bandwagon, is one of Mumbai's unique attractions- the Global Vipassana Pagoda. A monument built as a tribute to the philosophies of Lord Gautama Buddha, this pagoda pulls in thousands of visitors and devotees annually. Considered as a landmark of peace and the abode of tranquility, this Global Vipassana Pagoda aspires to proliferate the teachings of compassion and non-violence while it also promotes the practise of 'Vipassana'.
Maharashtra is a treasure trove of historical wonders and one never runs out of things to explore, learn and do when here. Adding to its robust bandwagon of architectural marvels and sites of utter significance, are the Elephanta Caves. Located on the Elephanta Island, this place features two hillocks separated by a narrow valley and it is scattered with umpteen ancient remains which is the flag bearer of Maharashtra's rich cultural past. This venue contains a selection of 'rock art' linked to the cult of Shiva and is an amalgamation of seven caves, out of which the most important is the Mahesa-murti cave.