All set to enter the professional ring after a sabbatical of almost 14 months during the COVID pandemic, Indian star boxer Vijender Singh will be competing against Russian player Artysh Lopsan in Goa later next week. Slated to be held on the rooftop of a casino ship on March 19, this super middle-weight (76kg) boxing match is delighting sports lovers all across the country, bringing together humongous zeal and enthusiasm!
Russian player arrives in Delhi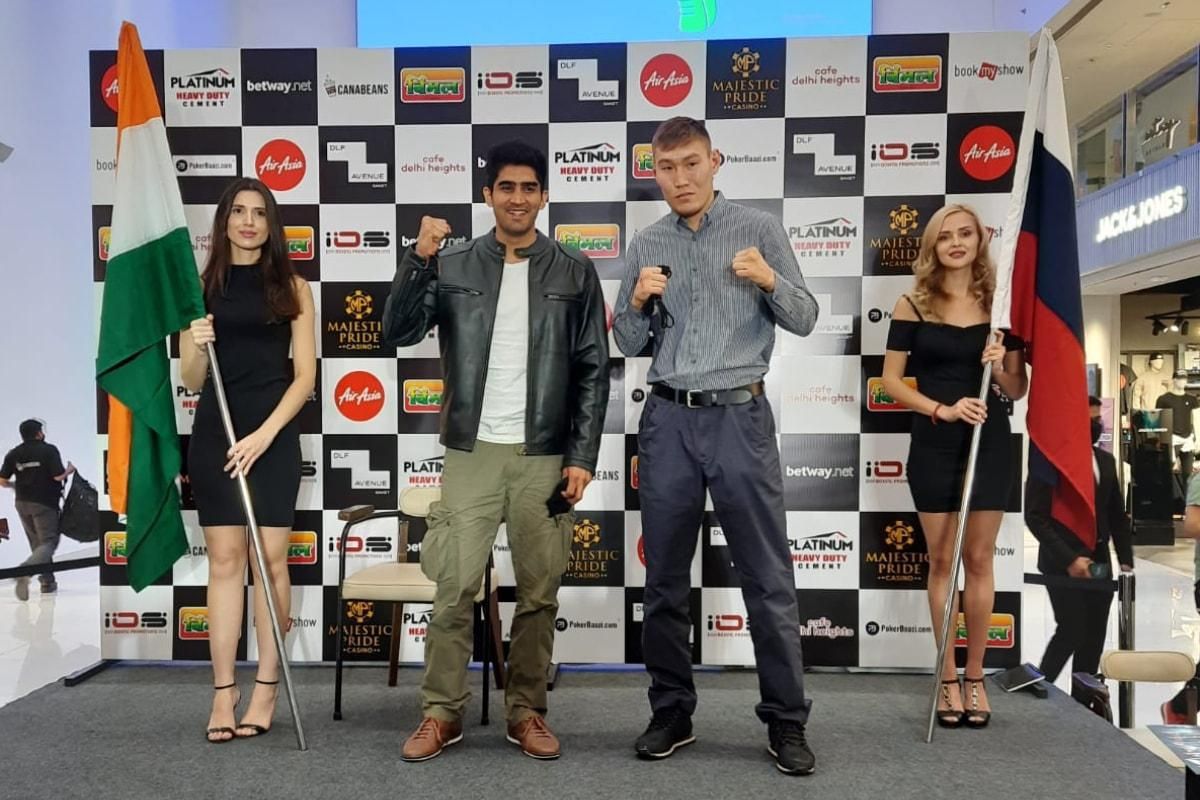 images.news18.com
The Russian player has endured the training schedules under the severe weather conditions of the Siberian city of Novosibirsk. In India, his fight will not only be against competitor Vijender Singh but also the warm and humid conditions in Goa. Welcomed at the Delhi Aiport on Friday, the boxer will be entering the ring for the seventh time on the pro circuit in the upcoming match.

The player was quoted saying (with the help of a translator), "I've been preparing since January to compete on the Indian soil. Since I stay in an area where the local weather conditions are very harsh at this moment, I could train outdoors only twice a week. I also did four days of indoor training including sparring."
Lopsan's first fight against the Olympic bronze medallist
images.newindianexpress.com
While Vijender Singh could not participate in any match during the COVID pandemic, the Russian boxer competed against three opponents, trumping two and losing to one during the same period. It is being said that this might act as an added benefit for the foreign player. Having won his last fight in December, the athlete will be re-entering the ring after 4 months.

While Singh has never lost to any of his opponents, it is noteworthy that Lopsan never competed against anyone matching Singh's record and calibre. Despite this, Lopsan's coach Andrei Grishenkoa is of the view that his ward is capable of a good performance on Indian soil and this will surely improve his profile. The coach further affirmed that they are deploying the best efforts in order to secure a comfortable win for Lopsan.

Vijender Singh is all set for the match!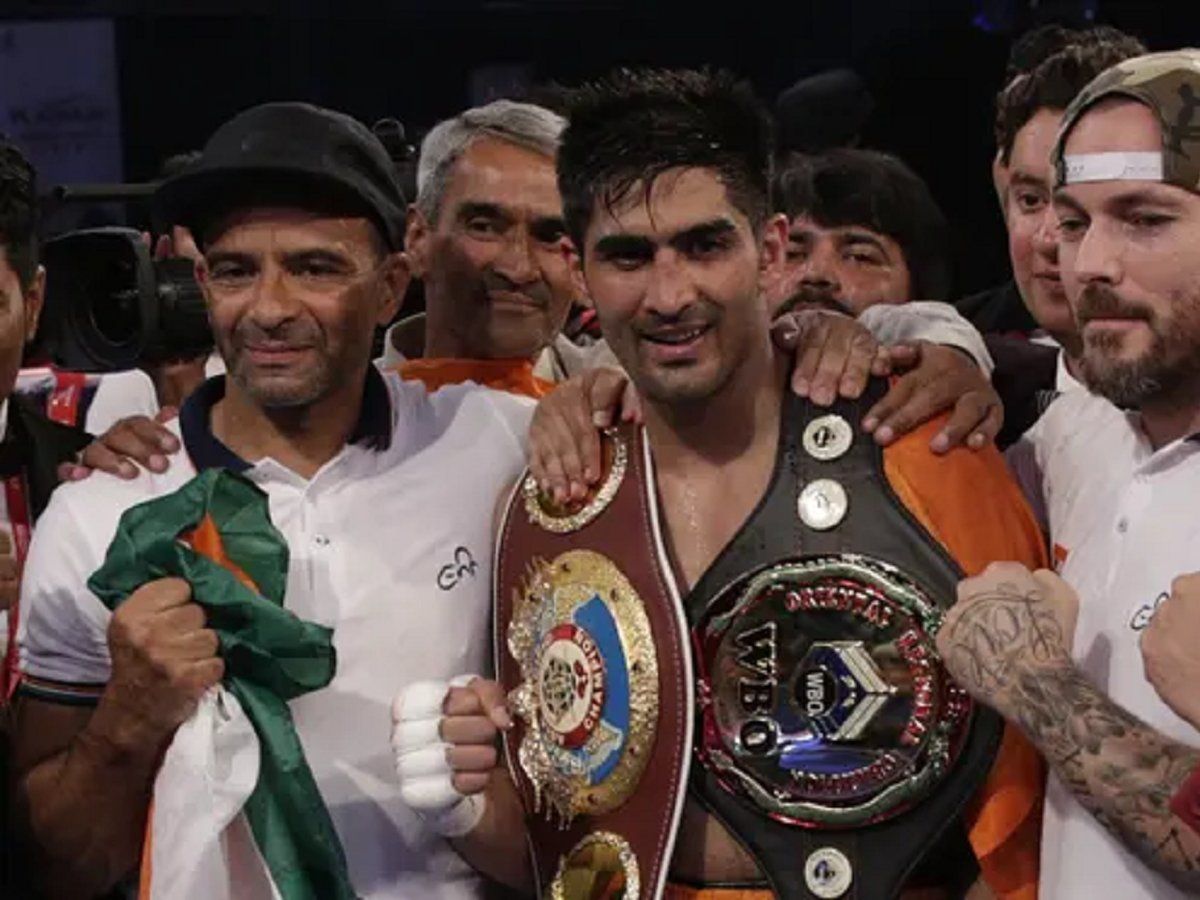 imgk.timesnownews.com
On the other side, Vijender Singh has defeated opponents in all his matches till now. With 8 knockouts to his credit, Vijender secured a win against Ghana's former Commonwealth champion Charles Adamu in November 2019, claiming his 12th successive victory. Being coached by Manchester-based British trainer Lee since 2015, Singh feels prepared for his upcoming bout. He is also being supported by a two-time Asian Championship bronze-winner and an officer of Haryana Police Jai during his training.

In addition to Singh's match, 6 other under-card fights shall be witnessed at the same event. The schedule also includes a knock-off between Neeraj Goyat and Sandeep Kumar. While the excitement around the event is definitely heightened, authorities are making sure that social distancing guidelines are strictly followed, keeping the current pandemic circumstances in view. To this end, the officials are only permitting 50% of the general tickets and 150 high-end tickets for the match.