The Madhya Pradesh government has launched the 'Safe City' initiative which, as the name suggests, is focussed on culturing a safe and secure environment for women. The prospect of this programme involves imparting self-defence skills to females for their personal safety and the mission picked pace from the city of Indore. With a self-defence camp in the city, Indore managed to train women and young girls to battle anti-social elements.
Indore- Clean city, smart city, safe city!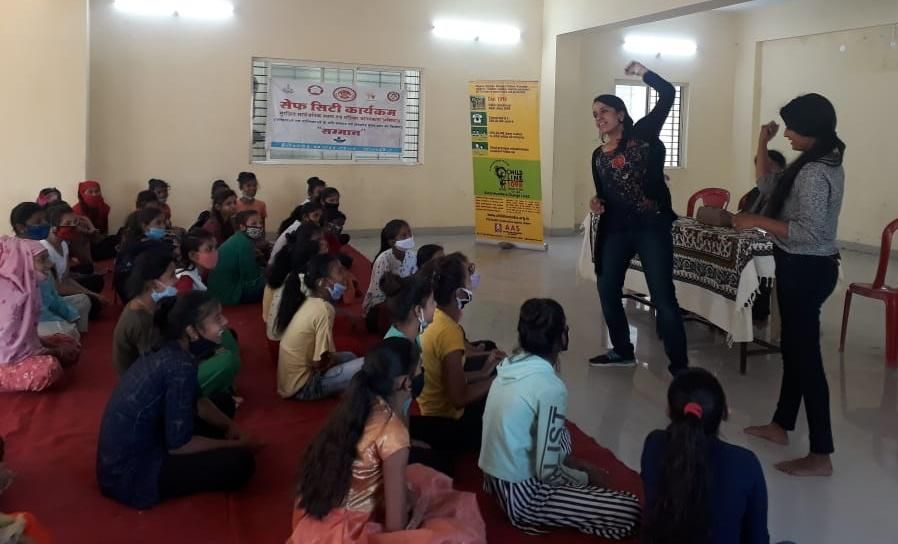 img.naidunia.com
Indore has solidified its position as the cleanest city across the country by bagging the titular awards of the Swachh Bharat Survey for 4 consecutive years. Its novel programmes under the Smart City Mission, have also gained a lot of popularity and now, the city is all set to achieve distinction in safety as well.

In a bid to improve the safety provisions for women, Indore organised a self-defence camp at the Vasumitra NGO at the Women and Child Development Centre atJagjivan Ram Nagar. The training session inducted as many as 70 women and girls and trained them to fight unwanted situations, eve-teasing, harassment and any such anti-social element, using a pin and spray.
Meanwhile, the 'Safe City' Initiative also opened the avenue of assistance at the 'One Stop Centre' for women facing domestic violence or any other type of harassment. Young girls, on the other hand, were educated about the differences between good and bad touch during the programme. This initiative was undertaken as a proactive, precautionary measure to avoid scenarios of child abuse or any such activity