In a bid to curb the infection rates in the state, the Rajasthan government has ordered an extension of the ongoing lockdown by 15 days. As per the new directives, the current restraints will be in place till June 8 and an amplified scale of restrictions will be witnessed during this period. Further, the weekend curfew will be imposed from Friday to Monday now, instead of the current schedule that extends over just Saturday and Sunday.
High positivity and death rates lead to the current decision
englishtribuneimages.blob.core.windows.net
Currently, the state is observing "public discipline lockdown" which was supposed to end today. Given the fact that the restrictions have been helpful in curtailing the spread of contamination, they are being extended now. Making a note of high positivity and death rates, the administration has increased the timeline of 'lockdown-like curbs', after a review meeting of the state's top officials. It was stated that the medical infrastructure still stands overburdened with a high count of critical patients.

Augmented restrictions to mitigate the possibilities of spread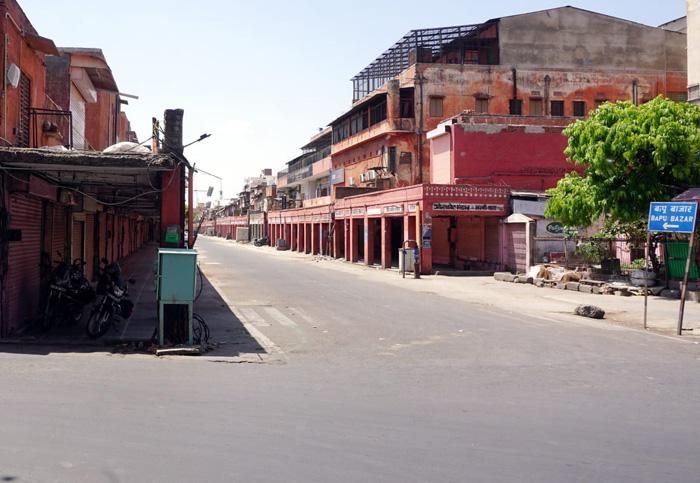 www.pinkcitypost.com
It is to be noted that the fine amount for unmasked people in public places has been increased to ₹1,000 from ₹500, as per the new protocol. Further, wedding ceremonies and functions are not allowed till June 30 while marriages can be solemnised at home or in courts with the presence of no more than 11 people.

All markest and shops, excluding those providing essential commodities like fruits, vegetables, groceries and dairy products have been asked to remain shut on the weekend curfews. This will be imposed from 12 noon on May 28 (Friday) to June 1 (Tuesday) and from Friday, June 4 to June 7.
3-level lockdown to break the chain of infections!
assets.rebelmouse.io
The current lockdown is being called a three-level system, wherein the following points are important-

People from outside should not be permitted to enter the households to ensure the safety of children and senior citizens.
Citizens have been asked to prevent gatherings of more than 5 people at one place in towns and villages.
Inter-city, inter-village and city-village travel will not be allowed under the current protocol.
6,521 new cases were reported in Rajasthan while the state capital witnessed 1,483 new infections. As of now, a cumulative tally of 9,16.042 individuals have been affected by the virus and 1,79,740 of these are Jaipur residents.
-With inputs from IANS