Narrating a tale of flourishing art and architecture, Lucknow's history entwines a variety of exquisite artistic techniques. One amidst these is Bidri, a testament to the region's creativity and innovation that got lost in the windy trail of time. Adorning the interior decor of some old and archaic homes in the city, this artwork symbolises an opulent and affluent past of Awadh. While the art witnessed maximum usage of silver wires, the gold and bronze detailing of some pieces will leave you wide-eyed!
Mapping a journey from Iran to Hyderabad before traversing to Lucknow
static.peachmode.com
Folk tales have it that this skill travelled from the town of Bidar near Hyderabad, thereby getting the name Bidri. Digging deeper into its sources, one finds that art tracks its origins in Iran. It is believed that Bidri was established in India by an Iranian artisan, Abdullah Bin Qais who had settled in Bidar. Initially, it was used to decorate the surfaces of swords and cutlery which later expanded to the covers and embellishments of a range of artefacts.
Popularised in different styles like Tarkashi, Aftabi, Tahnashee and Zehnashee, the art is widely known in Lucknow for its Zarbuland method of crafting. Enhancing the exteriors of hookahs and utensils kept in a museum in Lucknow's Banarasi Bagh, Bidri is preserved perfectly through many centuries of its existence. Though the exact time of Bidri's advent in Lucknow cannot be traced, the use of European designs indicates that the art made its way to the city during the time when Mughals and Nawabs welcomed the British and French officers in their courts.
Exhibited in Kolkata's exhibition in the 18th Century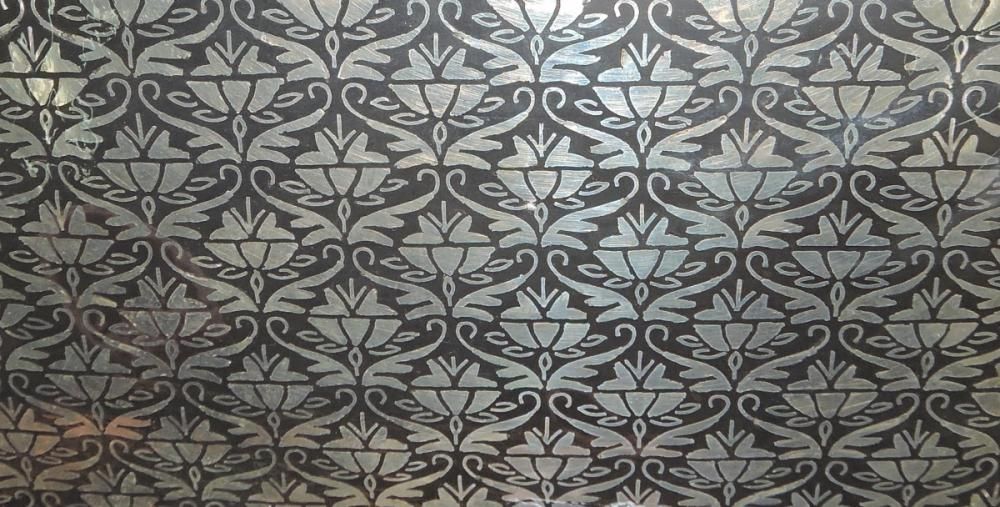 www.sahapedia.org
The first mentions of Bidri tell us that the ornate exhibits beautified with this art were displayed in an exhibition in Kolkata in 1883-84. As per a report published in London, it has been stated that Lucknow had 31 craftsmen involved in the works of Bidri in 1885 and this art industry reaped significant profits during that time. Apart from utensils, the art was used on pen stands, trays, buttons, paperweights, pins and a lot of other essentials.

Lucknow's Bidri housed in umpteen museums across the country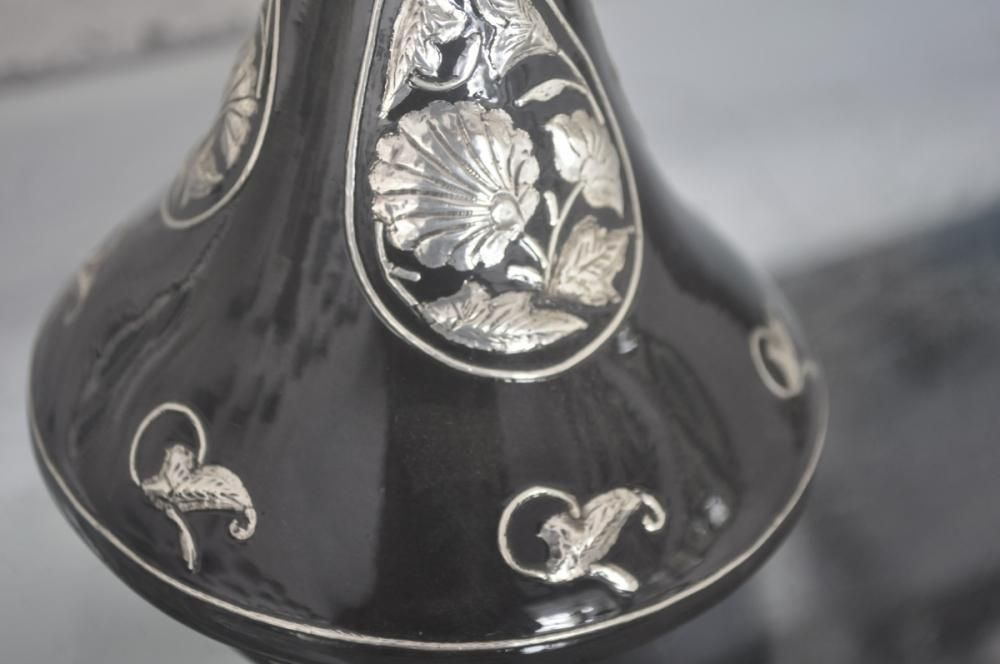 www.sahapedia.org
Today, Zarbuland Bidri from the city can be witnessed in a number of art galleries and museums including Kolkata's Indian Museum, New Delhi's National Museum, Hyderabad's Salar Jung Museum, Mumbai Museum and Lucknow's State Museum. Interestingly, this art form also travelled to international platforms, adding weathers to the city's cap of glory. Amongst its notable journeys, it marked its presence in the '100 Years of Indian Art' exhibition that took place in London in 1980.
Knock Knock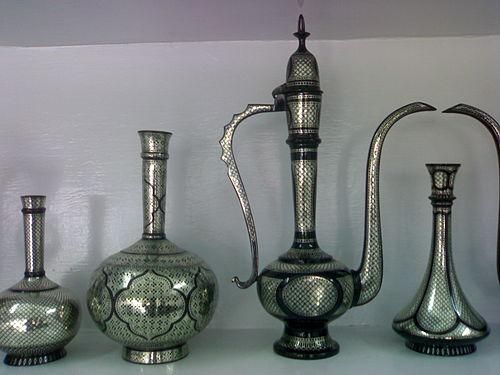 upload.wikimedia.org
While the industrial revolution has ushered remarkable gains, it has undoubtedly led to detrimental effects on native art forms like Bidri. Amid our growing obsession with fast-paced innovation, we often forget to respect the marvels secured in the annals of history and heritage. Therein, it becomes necessary to not only treasure but also revive art forms like Bidri.