Calangute street to be surveilled by 16 CCTVs to deter individuals from harassing the tourists and locals.
Opened on Monday, the Calangute smart street has become the first of its kind in Goa. The stretch of 300 meters has been upgraded with the installation of 16 CCTVs camera, linked with state police and traffic police portals to monitor the criminal activities that are on a rise in this tourist frequented area. Besides surge in surveillance, the street has been lit in colourful lights, solar blinkers for traffic safety and 30 digital signboards in order to return the vibrancy and business of the street which had been compromised due to the advent of mischievous activities.
---
Smart Street to ensure Safety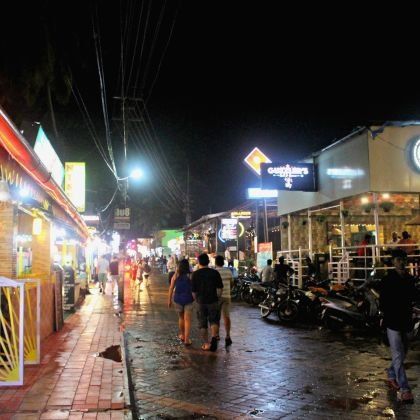 res.cloudinary.com
An initiative taken by the Calangute Panchayat, the smart street project was adopted as the corporate social responsibility by the locals who were tired of the rising rate of criminal activities on the street and often reported actions of drug peddling, brawls, snatching of bags among other issues of beggars and touts harassing the tourists to the Sarpanch. The street was inaugurated by the Minister of Ports who pointed out that with the domicile support, the government has not spent any money on the project.

The local shopkeepers were losing essential business in the tourist hotspot as nefarious pursuits tarnished the reputation of the street, also losing its earlier vibrancy and frolic. To revive these, the street has been lined with 16 closed-circuit television units that will be linked with mobile phones and police portals to help the law enforcement agencies to keep a track of the anti-social elements here.

With colourful lights, solar blinkers and digital signboards the street has been illuminated to not only attract the tourists and visitors but also ensure the safety of moving traffic. Various kiosks have been installed to support businesses. Accessibility to WiFi has also been initiated and an attempt to cover up shabby areas by banners and posters is also underway.
Knock Knock
The daily offenders and traffic rule violators will be easily tracked via the increased surveillance at Calangute, which will in turn promote a feeling of safety among tourists and locals. The added ornamentations and digital upgrade will further help to the street to revive its glory and liveliness, giving more business to the locals who have supported the authorities from investment through coordination.