With all of its engrossing tales, Hatyari Khoh is as mysterious as it is beautiful.
Lying at a distance of about 31 km from Indore, Hatyari Khoh is so far away from commercialization, that it looks like something right out of a postcard! As filmy as that name sounds, there is no murder investigation running for this breathtaking locale, so don't be misled by the gruesome name of this otherwise beauteous spot. Full of legends that may or may not be true, Hatyari Khoh offers a trekking trail that will relax your mind in the midst of lush trees and a plethora of arresting flora!
---
Indulge in legends & sceneries!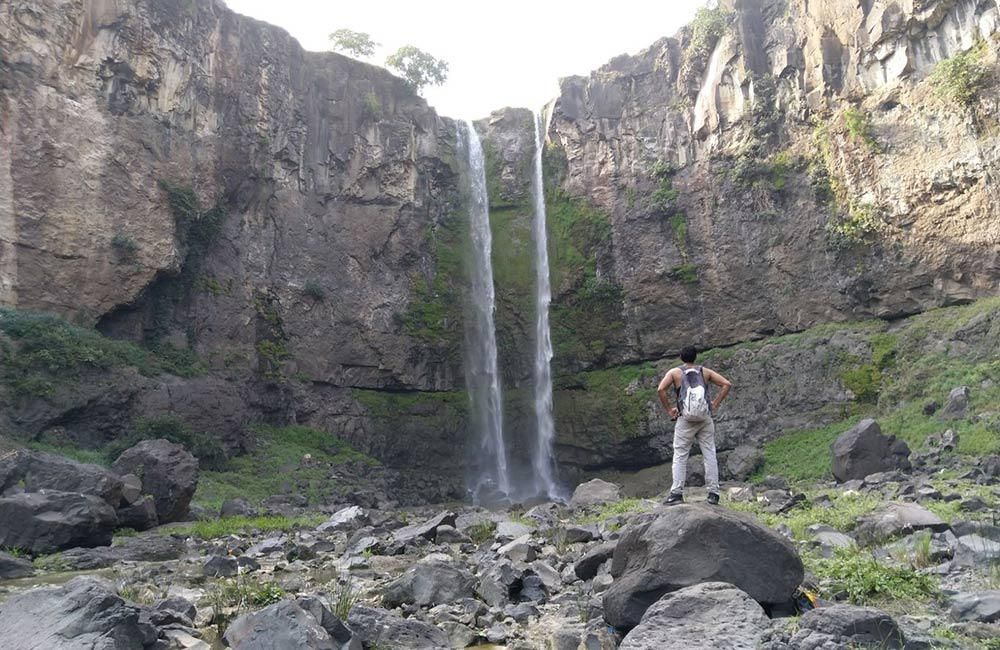 One legend says that a monarch held people captive here during a war and buried them alive in this valley while the other says that it was a secret passageway used by the kings. There is also another tale that claims that at night, pigs fell into the valley and their shrieking voices echoed throughout the place! With all of these engrossing tales, Hatyari Khoh is as mysterious as it is beautiful.

The rich fields of soya bean and corn, make for gorgeous sceneries near this place and a rock refinery plant here, shows you what it takes to refine a rock in efforts to make it precious. The majestic waterfall present on the premises of this locale and the magical hills nearby, make for the most picturesque foggy sight for you to indulge in!
Knock Knock
The rush of the city might feed your stomach but getaways to places like Hatyari Khoh, actually feed your soul! The best time to visit this mighty fall is during the months of August to February, when it is pleasant enough for you to indulge in a picnic and enjoy with your loved ones. But do be mindful of the covid protocols and keep your mask, gloves and sanitiser with you at all times and maintain social distancing from crowds!