Initiating a green revamp for Lucknow's public transport system, the trial run of electric buses was flagged off by the state Urban Development Minister on July 20. As per reports, the buses will be soon made operational in 14 other cities of the state too. Under the pilot project commenced in Lucknow, 4 buses shall run across 10 different routes covering the length and breadth of the city. Once the success of the current plan is ascertained, it is estimated that a total of 700 e-buses will be functional.
Equipped with GPS tracking system, CCTV cameras and other amenities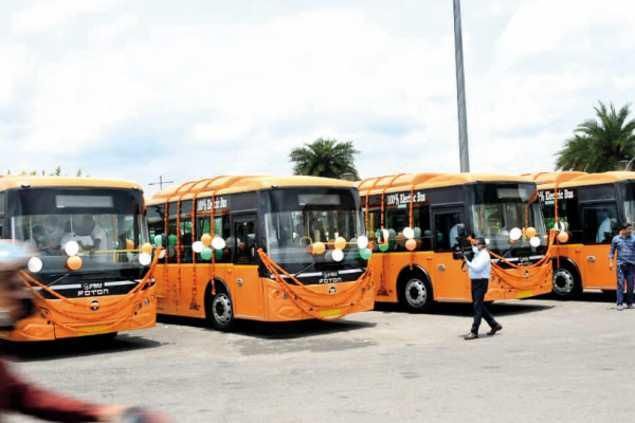 Reportedly, the AC luxury buses have plush seats in addition to the advanced security features. These vehicles are equipped with a GPS tracking system, CCTV cameras, panic buttons and automatic doors. As per reports, commuters will be charged the regular fee, like any other bus, during the first phase. Further, it has been reported that 5 charging stations will be set up in the capital city soon. After one complete charging round, the buses can be functional for 120 km in 45 minutes.

Apart from Lucknow, Kanpur, Agra, Prayagraj, Varanasi, Ghaziabad, Meerut, Jhansi, Aligarh, Moradabad, Bareilly, Mathura, Vrindavan, Gorakhpur and Shahjahanpur, will also get these electricity-powered buses. As per reports, more than ₹900 crores will be spent on this project and each operator will be provided with a subsidy of ₹45 lakh rupees. Once the project moves into the final stage, around 100 buses will be deployed in Lucknow.
E-vehicles to help in reducing the pollution levels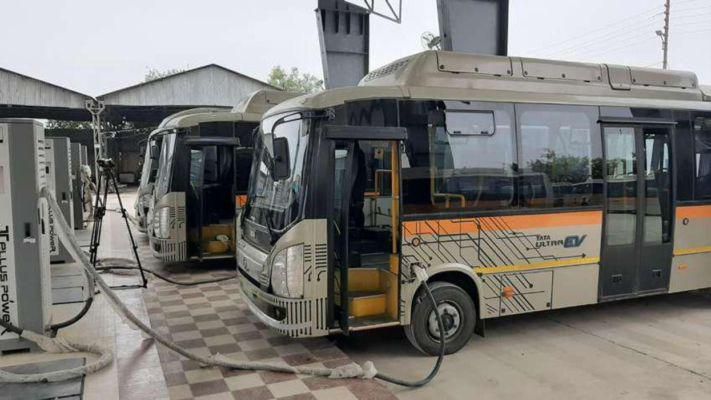 Given the increasing levels of pollution in the city, the addition of these environmental-friendly vehicles will help in reducing sound and air pollution. Besides, the buses will have a list of other modern features like adjustable seats and quick charging facilities, amongst other things. You can check out the 10 routes for the trial runs by clicking here!