In a bid to expedite the COVID vaccination drive in Uttar Pradesh, the state government on Tuesday launched the 'Mission June' campaign with the aim to inoculate over 1 crore people in the next 4 weeks. Pegged to be the nation's most ambitious inoculation strategy, this mega vaccination drive will ensure around 3.4 lakh vaccinations every single day to meet the set target. To further propel this, state capital Lucknow has set up mega vaccination centres, that can accommodate up to 1000 people at a given time.
Mission June to boost UP's vaccination rate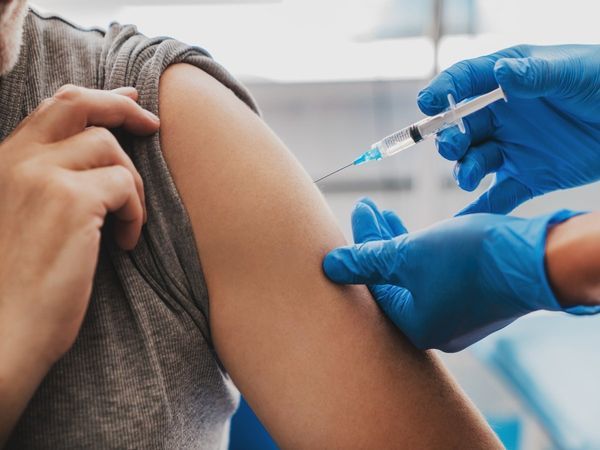 imgk.timesnownews.com
The state of Uttar Pradesh proactively opened around 1.75 lakh vaccine slots for vaccination in the 18 to 44 age category on Monday, ahead of the launch of the government's Mission June. Almost all of these slots were booked, indicating the citizens' eagerness to get the jab. Similarly, over 1.5 lakh slot registrations were also booked in the 45 plus age category.
This will give a major boost in achieving the vaccination target in the state which, according to the COWIN portal has administered about 1.83 crore doses since the launch of the drive earlier this year, in January.
The Additional Chief Secretary, Health and Family Welfare informed that a whole host of arrangements have been made to facilitate people to get their vaccine shot. "The government will be holding dedicated camps for large groups like state employees, teachers, trader associations and very large community groups at special Covid vaccination centres and drive-in vaccination camps, besides the regular vaccination sites," he said.
UP to soon pass a global tender for procuring 4 crore vaccine doses
The Health Department officials have assured the government has enough supplies of the vaccine vials to initiate the large-scale, mass vaccination drive in Uttar Pradesh. A department associate also highlighted that, "We have about 30 lakh doses in hand while more stock is expected over the week. The outcome of the global tender to procure 4 crore doses is also expected to bear fruits very soon."

Additional Chief Secretary of Information also emphasised the importance of vaccines against the pandemic and said, "Vaccination is important to the strategy to face the impending third wave and it is for this that UP has made arrangements to vaccinate as many eligible persons as possible."