Listen up Lucknow! Our tummies are in for a ho-ho-wholesome gastronomical experience as Melting Point by Dayal Paradise is Christmas ready with its brand new menu. Synonymous with all things flavourful, one of Lucknow's favourite eatery- Melting Point is offering such diverse and appetising food options along with some Christmas special plum cakes and cookies, that is sure to keep one wanting more. Don't take our word for it, head out to Sushant Golf City and let the merry munchies at Melting Point melt your heart away!
An all new-menu for the ultimate foodgasm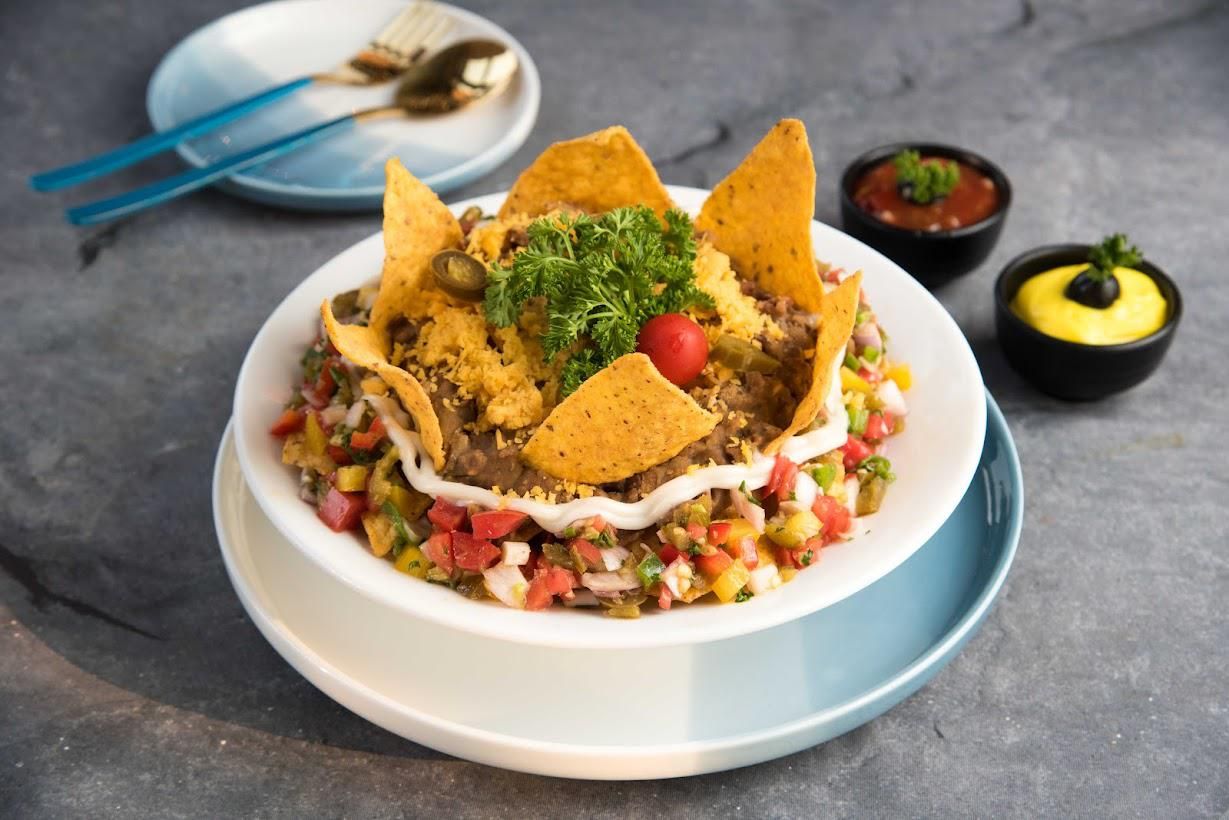 Seated near Best Price in the Dayal compound, the Melting point is no less than a paradise for all those who love baked goodies and cutesy hangout places. With multiple varieties of food ranging from small bites to the main course, from soups and salads to bruschettas, tacos and much more, Melting Point offers food that goes straight to the heart! From Burgers to freshly inducted pizzas, this eatery offers a new menu with an all-embracing list of food that is sure to take your tastebuds on a culinary ride.
You can choose to go all American with Mac and cheese or go for a tasteful trip to Italy with the Grilled Lasagne! From piping hot Toffee Latte offering a cup of comfort to the Uber-cool freaky shakes, the beverages at the Melting Point complement the savoury delights at this eatery. Whatever you choose, just junk your worries away and reignite your affair with food only at Melting Point!
Soak up on the ultimate feel-good at Melting Point
Apart from offering fancy and flavoursome food, this upscale bakery-cum-cafe is going to blow your mind with its French-inspired decor as well! The cosy white interiors coupled with a textured wall and a sweet and warm aroma from the fresh delights will have your eyes wide open.
Ushering in the vibe of the festive season, this cutesy eatery has taken things up a notch with this year's Christmas decoration. One can spot the tree, the lights and everything nice in the outer seating area of the Melting point. Whether it is a date with bae or a coffee session with your friend, the spacious and stellar outer seating area is the perfect choice for any and every occasion.
While baking love and happiness this festival, Melting Point is drawing us all in with its aesthetic interiors. So hop onto this latest cutesy cafe cum bakery in town, and make sure you're selfie ready because your Instagram definitely needs a pinch of the gallic vibe that this plush place serves!
Diet freaks say oui to salad & soups!
You don't necessarily need to ditch your diet plans as you enter the Melting Point because this eatery offers some healthy options for all those diet-conscious people! If you wish you eat a greener spread, opt for a Greek Salad or Ceaser Salad, you can also add extra protein, (read chicken) for a healthier and tastier meal.
In the mood for something light yet tasty without compromising on your calorie count? We recommend you try soups served at Melting Point. Offering flavours with the goodness of health in a bowl the soups served at Melting Point are really going to keep you wanting for more and then some more. While the Broccoli Almond Soup is our elixir, the classic Tomato Basil Soup is unmissable as well. You can have our favourites or choose yours from the list of soups available at this upscale eatery. Whatever you choose, be ready to get your tastebuds bombed with a flavourful smack at the Melting Point.
Treat yo'elf to Christmas cakes, puddings, macarons & more!
They say festivals are just occasions to indulge in confectioneries and we agree, for we can't imagine Christmas without plum cakes now, can we? With Christmas just around the corner, this posh joint is serving a delicious array of baked delights including Christmas cookies, hot chocolate balls, truffles and *drumrolls* PLUM CAKE!!
When you're at Melting Point, you just can't miss the macarons. It really is as French as it can be and it'll be a sin if you leave this place without mouthing one! Also, if you haven't figured out a present for your loved ones yet, we recommend you give them some of these freshly baked Christmas goodies. These delectable sugary treats from the Melting Point are guaranteed to win a round of Santa-plause for you!
Knock Knock
Now that you've drooled over the pictures of these mouth-watering grubs, go ahead and take a well-deserved break from your usual diet plan as you taste the goodness oozing out of the food, only at the Melting Point. While you're at it, don't forget to enjoy the tasty Christmas treats specially customised to celebrate the festive occasion by the Uber-talented chefs and pâtissier at this cafe cum bakery!
Location: IT 3/HTM 03 Shushant Golf City, Amar Shaheed Path
Dayal Chowk, Vipul Khand 5, Vipul Khand, Gomti Nagar

Timings: 9:00 AM - 11:00 PM
Contact : 8795838030, 8795296666