Travel by trains to get a lot more comfortable in Rajasthan with the new set of trains!
Following the success of the Lucknow-Delhi and Mumbai-Ahmedabad Tejas Express, the Indian Railways has decided to run 150 private trains across 100 networks. The latest set of private trains that has been confirmed are in Rajasthan and 6 of these 9 trains will run from Jaipur.
---
Though most of the trains run within Rajasthan itself, a few of them will also take passengers to other states. The trend of private trains seems to be catching on real quick and once the tender for the 9 new trains is approved, it is just a matter of time that Jaipur too would be connected via these high end trains.
What's the update?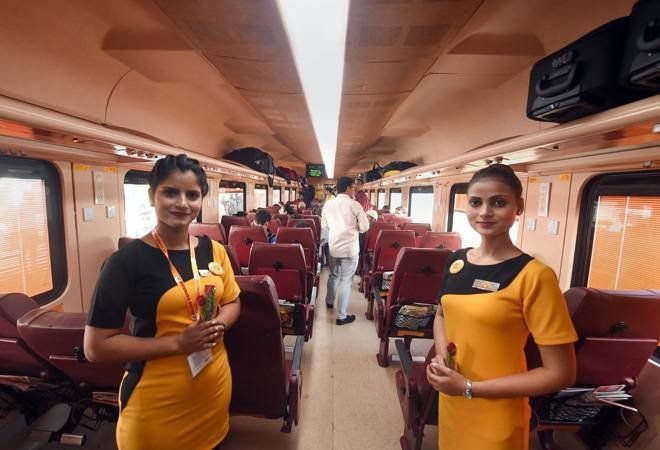 akm-img-a-in.tosshub.com
As part of the project, there are plans to introduce both high end luxury trains as well as the usual and more common ones. Private trains that run along other routes have given people higher expectations and for good reason. Owing to this, you can expect the new and upcoming trains to have all the state of the art facilities.
As for the routes, 6 of the trains will originate from Jaipur. These will take you to nearby cities such as Ajmer, Kota and Delhi, in addition to far off places like Udhampur, Mumbai and Bengaluru. Certainly, this is a step in the right direction to connect Jaipur to other parts of the city.
The other 3 trains will originate from Jodhpur, Ajmer and Kota, thereby connecting these places to many parts of the country. Readers must note that though the connectivity in these places is somewhat up to the mark, the privately run trains will have an edge over the existing ones.
Complete with on board Wi-Fi, meals, plush seating and many other cutting edge features, the private trains offer a better travel experience to passengers. In addition to that, they are also faster and more reliable than the existing trains, which invariably tend to get late.
Knock Knock
Following the success of the Tejas Express in Lucknow, Delhi, Mumbai, Ahmedabad, now Rajasthan too will be connected by a set of these trains. These new trains will certainly bring about a change in the way people had been travelling in the state till now.