Special celebrations were organised by the schools in the city, to welcome their students.
Schools in Lucknow have finally resumed classes for students of I to V after almost a year-long vacation, induced due to the COVID-19 pandemic. This decision had been finalised upon, after the Basic Education Minister passed a proposal to resume offline classes for the primary section from March 1, made after looking at the falling numbers of coronavirus cases and feasible changes in the weather. With this, city schools are welcoming students of primary classes, in compliance with COVID-19 norms.
---
COVID-19 norms to be followed in Lucknow schools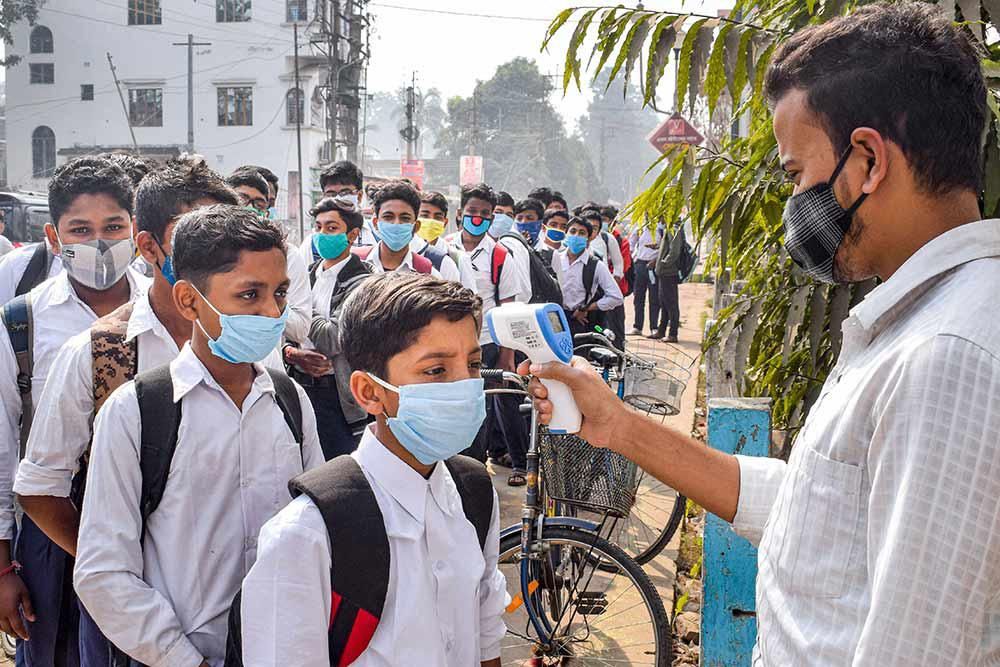 Several prominent educational institutes in Lucknow have opened their gates for students of primary classes. With this relaxation, it is for the first time since the outbreak of the COVID-19 pandemic that students of classes I- XII will attend school together. All schools fell under the ambit of the blanket shutdown imposed in March 2020 due to the coronavirus. While classes resumed for classes IX to XII (senior school) in October, the junior school from classes VI to VIII recently returned to campuses in February.

Sources have identified that there is a varied response to the resumption of schools in Lucknow. While certain schools have received a whopping 70% parental consent, others are lurking behind with 20%-30% only. However, school authorities are sure that parents will soon show confidence in the COVID safety measures adopted by them and send their wards to attend. At present, only 50% of students are allowed to attend physical classes on-premises.
Festive galore to welcome students!
The government had directed schools to create a festive environment to mark the arrival of young students to the campus. Keeping the same in mind, schools in the city made several arrangements to welcome the students with full enthusiasm, in their own ways. While one city school laid down a red-carpet and prepared for an army band to welcome students, many others decorated their premises with colourful charts, posters and cut-outs of cartoon characters to create a happy atmosphere for the students.